Tarek Merlin: 'I'd demolish St Paul's'
The Feix & Merlin director on airports, supermarkets and letting go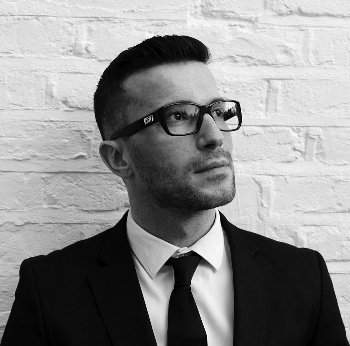 What got you started?
We entered a few competitions together, were shortlisted on the first one and won our second one, so we felt maybe we were doing something right and should make it more official!

Who was your most inspiring tutor?
David Britch because he believed in me – sometimes that's all you need. Niall McLaughlin because he pushed me – sometimes that's all you need.

Which architect have you learnt the most from?
Will Alsop. We spent 10 years working with him. Love or loathe his architecture, he is an incredibly charismatic man – a sort of genius.

Which living architect do you most admire?
No idea what to say! All of them seem to have let us down at some point or another.

What "great" architecture leaves you cold?
Large, simplistic/iconic forms generally leave me a bit cold. I don't understand what they mean. Wait, was it supposed to look like a penis?

What is your best project?
Well I don't know if it's the best, but our first ever project, a beach hut for the Lincolnshire coast, is the one I hold most dear. Not just because it was our first but because it started off a string of relationships and friendships that have lasted almost 10 years.

What project do you most regret losing?
We were commissioned to work on a refurbishment project at The Garrick members club. I think it would have been the perfect mix of contemporary and classic for us, but unfortunately in the end it wasn't to be.

What part of the design process do you most enjoy?
I love the letting go. Creating something is a wonderfully fulfilling process, but the reason for doing it is to let go of it once it's complete and let the people it was intended for take over and appropriate it. Sometimes I sneak back to people-watch and listen to what they are saying.

What is your Achilles' heel?
I think that I might have some slight OCD tendencies, which can be a bit difficult sometimes. So even though I really enjoy letting go of a project once it's complete, it's hard to take your eye off it while it's in the design stage.

Which house would you most like to live in?
I think I would have to probably create my own: a mixture of a weird little hut deep in the woods, a giant penthouse on top of a skyscraper and an 18th-century French chateaux replete with peeling plaster and a leaky roof.

What is your favourite city?
I think I would have to probably create my own: a mixture of London, New York, Paris and Rome. It would be interesting to live on that city, I think.

What building would you most like to see demolished?
St Paul's. Either that or lift the view corridors please.

You can work in whichever city you want at any point in history - where and when would you choose?
London 3013.

What is the most important relationship of your working life?
The relationship with my business partner Julia. It's like a funny kind of marriage: mutual respect, love and compromise.

Who is your favourite client?
Argent has been amazing to us: really engaging with us and supporting us as a smaller business. We love what it is doing in general at King's Cross – a really forward thinking approach to place making.

What would be your dream commission?
An airport. I travel quite a lot for work and have been to quite a few airports around the world. I just cannot fathom why air travel is so ridiculously complicated. Why is the plane so stupidly far from the front door?Why are there not open air spaces? Why can't it all just be…better? Or a supermarket. Honestly what is wrong with our supermarkets? They are like cold cathode prisons, dearth of any semblance of joy or delight.

What one piece of legislation would you introduce?
Abolish the planning system completely and recreate it as a design-led (rather than policy based) approvals process.
What is your favourite architectural book?
I don't think I have any architectural books anymore. Well, the ones I do still have are on the shelf where I put them when we last moved.

What is your favourite novel?
The Picture of Dorian Grey, but on audiobooks – which is much better way of experiencing the novel.

What are you listening to?
London Grammar and Chris Malinchak.

Complete the sentence: At heart I am a frustrated…
…writer

What have you sacrificed for your career?
Time, but loved every minute!
What does your family think of your work?
A confused sense of pride.
Your child tells you they want to be an architect. What do you tell them?
I would encourage them, but advise them to choose their career path very carefully. Even a two-week work placement can have a significant impact on what you appreciate working as an architect to be like. The moment you are bored by it, the magic disappears.
Is it getting easier?
I think everything gets easier with experience.
Postscript:
Tarek Merlin is director at Feix & Merlin Architects