Josep Lluís Mateo 'My best project is the next one'
The Mateo Arquitectura in Barcelona principal on Barcelona, Reyner Banham and Brad Mehldau jazz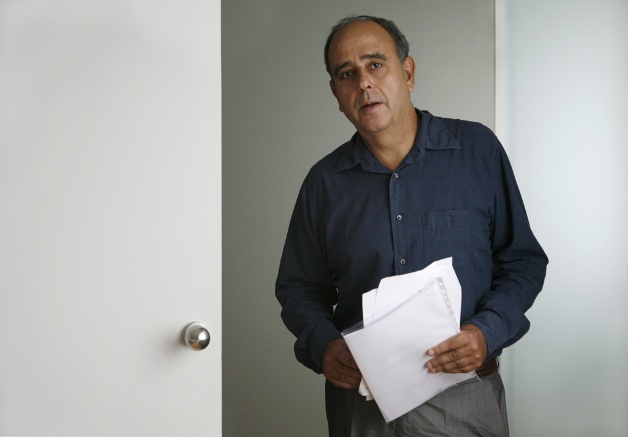 Source: Jordi Belver
What got you started?
My father was an architect. Then at school I was good at philosophy and mathematics, two subjects that are not easy to connect, and I thought maybe architecture could.
Who was your most inspiring tutor?
No tutor in particular, rather my city, Barcelona, seen through the open eyes of a child.
What is your best project?
The next one. Something I don't yet know but am waiting for.
What part of the design process do you most enjoy?
The conception and the end. The process in between is very tiring.
What is your Achilles' heel?
I lack social skills. I try to learn, but with no great success.
Which house would you most like to live in?
Lots. For instance, some of the Case Study Houses in Los Angeles — Pierre Koenig's, probably — with the city stretching away beneath.
What is your favourite city?
I love Los Angeles, and recently I've also come to like New York. Paris was the city that first impressed me with its remains, and Zurich, another place where I live, is very convenient and, in a way, also very creative.
What would be your dream commission?
A good client, a good site and a fast process. The rest is immaterial.
What is your favourite architectural book?
Reyner Banham's theoretical work has been very influential.
What is your favourite novel?
There are lots. Maybe The Long Goodbye by Raymond Chandler, or Stendhal's The Red and the Black. I also like poetry.
What are you listening to?
At the moment, the piano works of Frederic Mompou — a Catalan composer who died in the 1980s — and jazz by Brad Mehldau.
What have you sacrificed for your career?
It hasn't just been sacrifices; my career has also given me many satisfactions. It is a fine balance.
Your child tells you they want to be an architect. What do you tell them?
I was lucky — my children didn't want to be architects.
Is it getting easier?
It never was easy, so I'm used to it.

Postscript:
Josep Lluís Mateo is principal of Mateo Arquitectura in Barcelona