Let the good times roll: 2000s
As a new century began, everyone wanted an icon, but most public buildings were lumbered with PFI
Architecture, from being a subject that would only be considered news if the words Prince Charles or Richard Rogers appeared in a headline – preferably together — was giving journalists plenty to write about during this decade, from the Grimshaw-designed Bath Spa project to Will Alsop saying "fuck" on Channel 4 when he picked up the Stirling Prize in 2000, for which I was a judge.
But architects were learning to deflect the body blows. Rogers emerged unscathed from the Dome fiasco, but most skillful was Foster, whose Millennium Bridge designed with sculptor Anthony Caro swayed the day it opened in summer 2000. Don't blame us, said Foster's, leaving engineer Arup to right the wobble. While the big lottery-funded projects like Tate Modern and Walsall Art gallery received the plaudits they deserved, Britain continued to court architects from around the world. But was icon fever spinning out of control? Snøhetta and Spence Associates' scheme for Margate was an early victim when the plug was pulled 2004, followed by Alsop's Fourth Grace in Liverpool, which was cancelled the same year.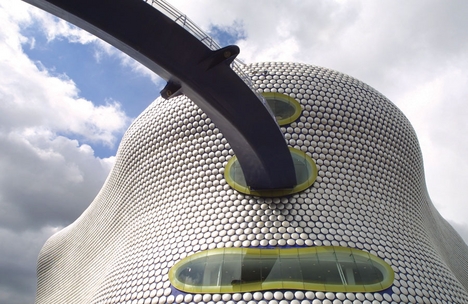 But it was the Scottish Parliament that became a symbol of over-ambitious, expensive architectural projects, not helped by the deaths of client Donald Dewar, followed by architect Enric Mirralles, leaving RMJM in the hot seat. In 2003 the building was the subject of an inquiry, with RMJM facing flack over a spiralling budget. However, architects declared it a triumph and it swept the boards at the 2005 Stirling prize when Piers Gough, one of the judges, said it was £400 million well spent.
London's 2012 Olympicswin was seen as good for architects, particularly younger ones, but this was short lived. Zaha Hadid had already snapped up the aquatics centre in a competition, but it was soon clear there would be little else to celebrate on the Olympic building front. The main stadium was awarded to HOK, with Peter Cook given a walk-on part, but quite how that will manifest itself is unclear. "In design terms what we're looking at is pretty underwhelming," concluded BD in 2007.
I joined BD the year before, and compared with the days when I'd been a reporter working for Paul Finch, I found architects defensive — even hostile — towards the press. Had being in the limelight lost its allure? It seemed so. Scandals, cost over-runs, hirings and sackings weren't just industry news, they were stories eagerly snapped up by the nationals, and architects didn't like it. But amid the high-octane reporting BD is known for, it seemed we'd taken our eye off the ball and ignored Cabe, English Heritage and the number of other quangos that ballooned under the New Labour watch.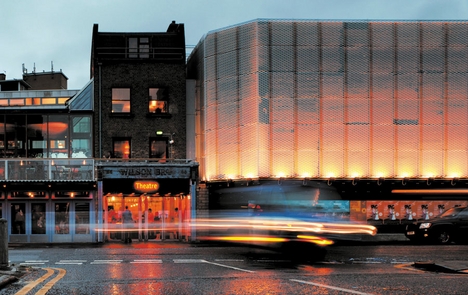 Modernist buildings in peril
We became particularly interested in EH and its role in sealing the fate of Robin Hood Gardens, which BD led a spirited campaign to save. It was a decade when appreciation of modernist architecture should have taken off — the extraordinary Park Hill was listed grade II* — but to us it seemed the reverse was happening when heritage minister Margaret Hodge refused to list the east London estate and argued that modernist buildings could be preserved digitally.
Politicians' on-off relationship with architects is a fascinating one, though BD was more interested in Cabe, an organisation that did a lot of good raising architecture's profile in government – particularly while Stuart Lipton was in charge. Yet, to my mind it has failed to be critical enough of PFI. During this decade PFI was trumpeted as the only way to get projects completed quickly and efficiently, but the architecture it produced was, in most cases, scandalously bad.
The RIBA's power also seemed to be waning from the days when I used to report on RIBA Council and stand-up rows were the norm. In my first months as editor it was revealed that one of the three people running for RIBA president was a member of the BNP. This sent shock waves through the profession, who barely bother to vote in RIBA elections, but this time it helped ensure victory for its first ethnic minority president — Sunand Prasad.
End of the boom years
The last two years of the noughties have been difficult ones. A-listers, such as Zaha Hadid and Herzog & de Meuron, continued to pick up cultural projects around the world, but there was a feeling that the boom years of museum building were finally over. Even the mighty Fosters confirmed plans to lay off around a quarter of its workforce, while the RIBA predicted that a quarter of all architects could lose their jobs. Being editor gave me a different perspective on the recessionthan the one I'd witnessed as a reporter in the nineties. BD has become slimmer, but it was the job ads that disappeared not the editorial. In 2007 we were carrying 12 pages of recruitment advertising.
By the end of 2009 we were lucky to have a page.
Editing BD is endlessly fascinating, even if the stories have a way of coming full circle. The decade ended with the almighty row between Richard Rogers and Prince Charles over Chelsea Barracks. These two big beasts of the architectural jungle share more in common then they'd admit to. Both like to get their own way and inspire fierce loyalty. It's hard to see how architecture would have enjoyed the coverage it has without them. But if I can make one wish it would be that the next 10 years bring some different but equally colourful characters to write about.
Postscript:
Amanda Baillieu is editor of BD (2006 to present) and was former BD news editor and editor of RIBA Journal.
Will Hurst contributed to this article.