Let the good times roll: 1990s
Britain came out of recession with lottery projects helping establish new confidence
The nineties kicked off in recessionand by the time I became editor in June 1994, BD was a slender version of its well-fed 1980s self, though still edited and produced with the same brio and panache.
Taking over from Paul Finch was a scary prospect. His leadership from the early nineties caught the flavour for the decade: "We seem to be in a period of pluralism — which is fine provided that it is not an excuse for the cynical or slipshod". We had indeed seen plenty of that at the end of the eighties as the rigours of modernism were cynically ditched in favour of po-mo pastiche.
The shape of the nineties was defined by the transfer of power in 1997 from Conservative to "New" Labour, which under Tony Blair adopted an equally pluralist approach to economic management, exemplified by PFI.
More than any other policy this has influenced the output of architects. But its transformative powers were augmented by the arrival of the National Lottery, and the Millennium Commissioners began to dole out money for our own version of Mitterrand's grands projets.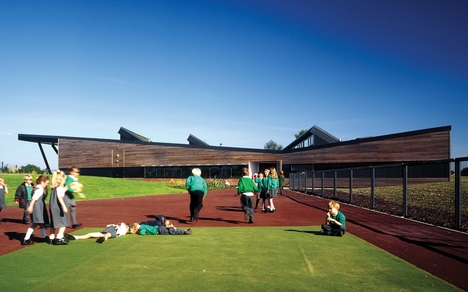 Architecture reinvigorated
Most notable was Tate Modern — the appointment of Swiss architect Herzog & de Meuron in 1995 was a sign of how British architectural culture was starting to reinvigorate itself after the reactionary influence of Prince Charles during the eighties. He proved to be grist to architecture's mill.
Also amazing and popular was another great lottery-funded project, Grimshaw's Eden, which fused form and function and is arguably the apogee of hi-tech as an architectural style.
And London gained a clutch of new Jubilee Line stations, an inspirational piece of patronage skilfully shepherded by architect Roland Paoletti. Perhaps most remarkable was Michael Hopkins' Westminster station — better even, in an awe-inspiring sculptural way, than Grimshaw's Waterloo Eurostar terminal —another great moment in the decade. Britain finally started to feel European.
But we could still be curmudgeonly, as the sad saga of the Cardiff Bay Opera House competition showed. Zaha Hadid's winning design was perhaps the best nineties building we never had. Unbelievably, Norman Foster accepted an invitation to take over when the prize was withdrawn from Hadid (as did Manfredi Nicoletti — but he's Italian). A telephone call from the then RIBApresident suggesting Foster refuse the offer was ignored. We also saw the Department of Transport axing Calatrava's design for a new East London River Crossing, while his proposals for a tower in the City were also kicked into touch.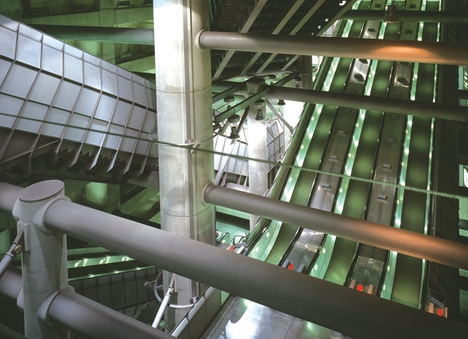 All this was in contrast to Foreign Office Architects' amazing victory in the competition for the Yokohama port terminal building in the mid nineties, demonstrating to the world yet again that Britain, particularly the Architectural Association, was bursting with talent that had global appeal.
On a personal note, I commissioned a house in Islington from AHMM. This was a character-forming architectural experience, which fortunately turned out well. I also had a view of Future Systems' exquisite glass house for Deborah Hauer and Jeremy King, for me another small icon in a decade that produced some great buildings.
Growth of the icon
In the nineties we hungered after icons — the "daddy" being Gehry's Guggenheim in Bilbao, credited with magical regenerative powers. These were wishfully ascribed to many "starchitect" projects, several of which did not deliver or fell by the wayside. Meanwhile Stirling's No 1 Poultry — a happy end to a long-running architectural row — delivered more than many bargained for, as did Colin St John Wilson's British Library, and even longer running saga.
Perhaps the other big theme of the nineties was the rebirth of city living. At the beginning of the decade only an estimated 90 people lived in central Manchester. That figure is now more than 25,000, helped by the IRA bomb of 1996 which took out the extinct Arndale Centre, the cause of central Manchester's exodus in the first place.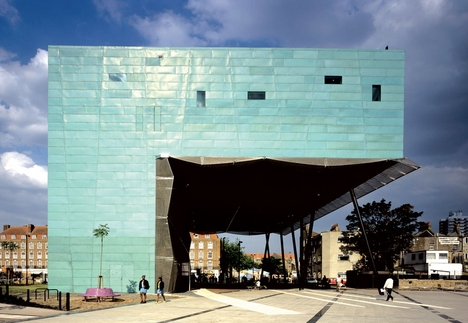 Urban task force
That transformation was led by Tom Bloxham and Jonathan Falkingham of Urban Splash, easily the best-ever property brand. They also saved Liverpool from extinction with Concert Square. To have kick-started two major cities' futures is indeed remarkable.
This theme of regeneration, which figured so much in the eighties, was embraced by New Labour, which put a more caring local face on it with the Single Regeneration Budget and more community-focused initiatives. Design became central to achieving regeneration, as the Richard Rogers-led Urban Task Force told us all in its 1999 report.
After a decade of resurgent British architecture, the establishment of Cabe in 1999 was suitable recognition of this need to improve. While the notion of design police sticks in the craw, we still need to find ways of improving what gets built. Incidentally, the very modernist restaurant in Islington where Brown and Blair hatched their pact in the early 1990s to power share is now a tawdry TexMex place. Its name? "Desperados".
Postscript:
Lee Mallett was editor of BD from 1994-1997, director of Transformer Properties and set up Urbik, mainly dealing with urban regeneration.