Bristol's Architecture Centre is full of western promise
Having bounced back from funding cuts, Bristol's Architecture Centre remains as ambitious as ever
Bristol has always been one of Britain's more politically and socially engaged cities, yet even here the built environment struggles to be understood. The council has shut its public planning office and several recent schemes have caused dismay among architects and the public. Mediocre student accommodation is going up, flats by Feilden Clegg Bradley and Edward Cullinan have done nothing for these practices' reputations, and the prestigious M Shed museum project was scaled back to a conversion.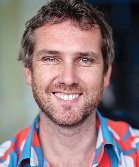 All this is cited by supporters as evidence that an architecture centre remains as necessary in Bristol today as it was in 1996 when it emerged from the ashes of the Bristol School of Architecture.
Housed in an 18th-century converted sail loft in the docks, Bristol's Architecture Centre has succeeded in raising the profile of urban design in the city — though there is still plenty to do, says co-founder and chair David Mellor.
Mellor remains ambitious for the centre, now relaunched in a smaller space and under new management of Christine Davis, Rob Gregory and Amy Harrison.
Gregory curated the opening exhibition, Bristol: Retrofit City, which dovetails nicely with the city's Big Green Week environmental festival and its efforts to become European Green Capital in 2014.
"Bristol hasn't really produced anything new that's of the character, durability or quality of the buildings we are so good at retaining," says Gregory. "Commissioning new buildings is an area where we could do much better and in the longer term I have ambitions to be controversial about what Bristol doesn't do well."
His view is shared by former RIBA president George Ferguson, who is standing for mayor. "Architecture is still a minority sport in Bristol," he says. "There's a need for extolling the virtue of good architecture and urban design."
With some big names such as AHMM and BDP moving into Bristol, and some talented small practitioners already there, Gregory is keen to drive engagement with architects as well as clients, planners and the public. Future programming may include exhibitions of local firms' work and roundtable discussions of controversial projects.
Bristol's past & present
Bristol's Architecture Centre was one of the first in the UK — and is one of the few that has clung on to its funding. It was founded in 1996 by David Mellor, then a director at Alec French Architects, who was inspired by the Chicago model.
Mellor had taught at Bristol School of Architecture, an early victim of Thatcher's higher education cuts.
Angry ex-staff established the Bristol Centre for the Advancement of Architecture to help stranded post-grad students finish their studies. The Architecture Centre grew out of that, under the inaugural directorship of Sasha Lubetkin, daughter of Berthold.