Bas Princen's Photography, Landscape, Image
Photography, Landscape, Image
Architectural Association, London
www.aaschool.ac.uk
Until May 26
5/5 stars
The first UK exhibition of Bas Princen's photos features a stunning collection of locations which often elude even basic interpretation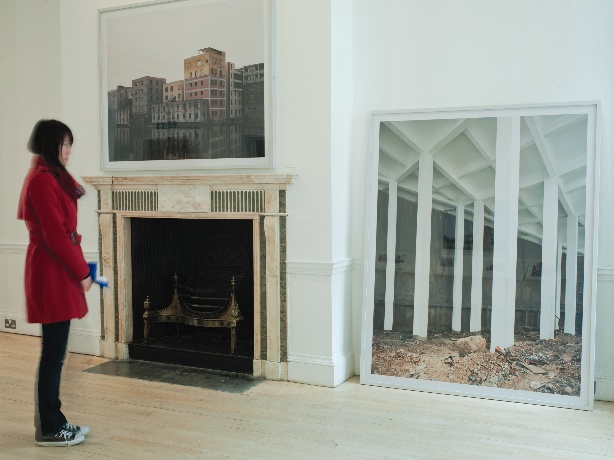 Source: Sue Barr
Bas Princen set out to photograph the impossible, the place that doesn't exist. The first UK exhibition of the Dutch photographer's work shows his fascinating large scale photographs of built monumental illusions and landscapes at the limit of imagination.
Two photography books are also on display — Reservoir (Hatje Cantz, 2011) and Refuge: Five Cities Portfolio (Sun Architecture, 2009) — placed on shelves together with small reference books that give away something of the photographer's craft.
These A5 booklets tell also about the world Bas Princen is searching for. They contain images of monolithic, block-like buildings, or drawings of utopian, imaginary spaces. Five Cities. Istanbul, Beirut, Amman, Cairo and Dubai was commissioned for the 4th International Architecture Biennale Rotterdam in 2008. Princen had about a week to spend in each city and focused on the periphery "where pieces of the city are forming, almost like islands".
He photographed dystopian constructions, gated communities or abandoned estates, refuges for the rich and the poor alike, agglomeration of forms reminding of ancient times,  often hard to tell whether in a process of construction or demolition. Scale is given by surrounding elements in the landscape, and occasionally by a human presence, ant-like figures that participate in the eternal effort of construction. The project has such a formal and conceptual unity that it becomes difficult to distinguish between the five cities, they all melt into one fictional place that Princen has constructed in his camera.
In all of Princen's images the landscape is carefully considered in relation to the buildings but in the more recent work it becomes the very subject of the photographs. Reservoir shows natural landscapes transformed by human intervention. There is a deliberate ambiguity in these photographs between external and internal spaces.
Sometimes landscape can be inside a building, and only a very subtle detail such as ceiling lights gives this away, like in the dark, beautiful image Vault. The horizontal planes are also reverted as to deny gravity: the upper part is often dark, heavy, whilst the ground is light, so again there is an inversion in how one reads the image.
For Princen the camera is a measuring and focusing device that helps cut out the image from reality, in order to tell one singular story. "I am most happy when I look through the camera, and then I look around and see that the surrounding reality has nothing to do with the image in the camera." 
Princen talks about "keeping the viewer" through subtle manipulation of light and colour — by offering points of entry and exit from an image and by directing the eye to travel in a certain way. Technical perfection, an unusual sensitivity and intellectual rigour make these photographs breathtaking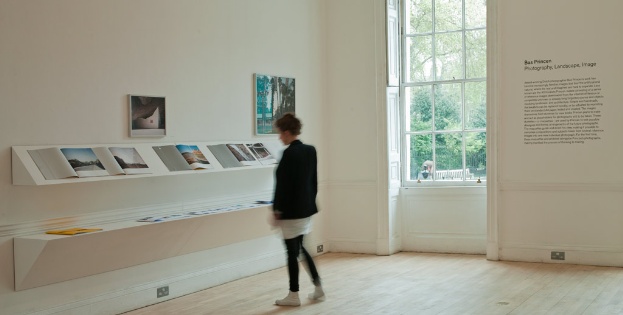 Source: Sue Barr
Postscript:
Ioana Marinescu works as an architectural photographer and teaches at Kingston University.