In the week Ted Cullinan described his inspiration, we look back to 1987 when he was an assessor for a RIBA student competition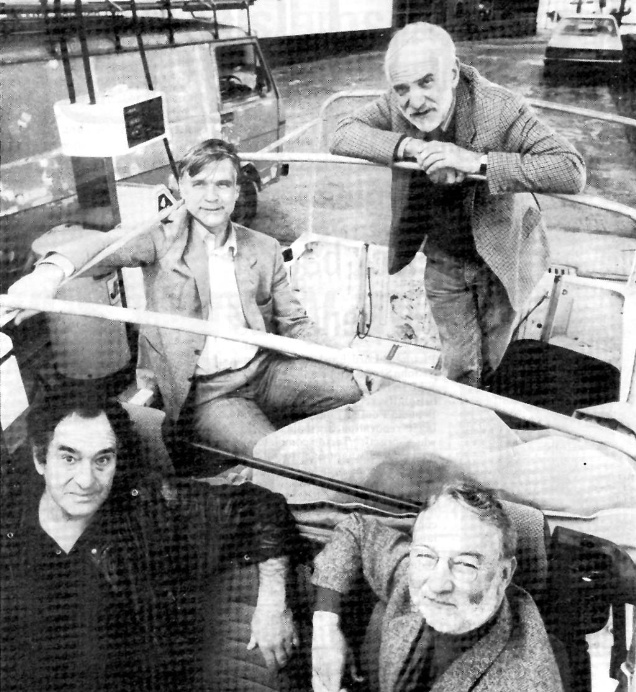 Date 1987
Architect Ted Cullinan
Location London
In the week that we feature Ted Cullinan's inspiration — Le Corbusier's Ronchamp — we look back to 1987, when Cullinan was an assessor for an RIBA student competition.
Here he is, pictured bottom left, with the other three assessors: sculptor Anthony Caro, engineer Max Fordham and Arup Associates founding partner Derek Sugden.
The theme of the sixth RIBA International Competition for Architecture Students was "Gasstop: a place of celebration". The judges were concerned that petrol filling stations celebrated "no more than a quick buck for an oil company" and asked students to address the problem.
The competition received 376 entries from 35 countries. Joint first prize went to Sim Meng Chu from the University of Strathclyde and Mark Lecchini from Canterbury College of Art.