We wish Oscar Niemeyer well as he recovers from a recent hospitalisation in Rio de Janeiro and, meanwhile, look back at this photo of him from 1979.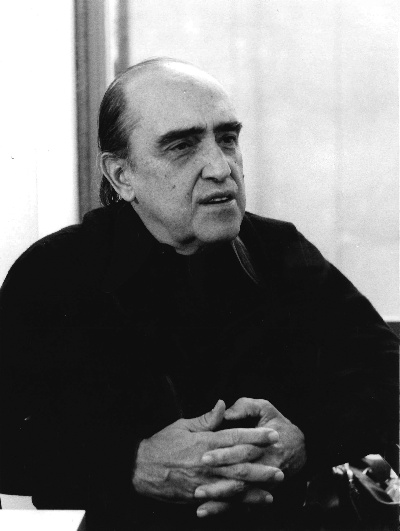 Date 1979
Architect Oscar Niemeyer
Location Exhibition at the Centre Pompidou
The portrait was published alongside a review of his exhibition at the Centre Pompidou in Paris.
On show were photographs, models, slides and films of 100 of his projects from Brazil, Cuba, Algeria, Italy, France and the USA. Alongside these, in the entirely self-financed exhibition, was a selection of Niemeyer's writings.
He stated that "to speak of social architecture in a capitalist country reveals, as Engels said, a paternalist attitude falsely revolutionary".
The exhibition was supposed to be from a retrospective of Niemeyer's life's work (he was 72 when it opened).
However, he has since then been awarded the Pritzker Prize, been president of the Brazilian Communist Party and designed 31 more buildings — the most recent of which is the Oscar Niemeyer International Cultural Centre in Asturias, northern Spain.