A look back at the housing scheme that made Maccreanor Lavington big in the Netherlands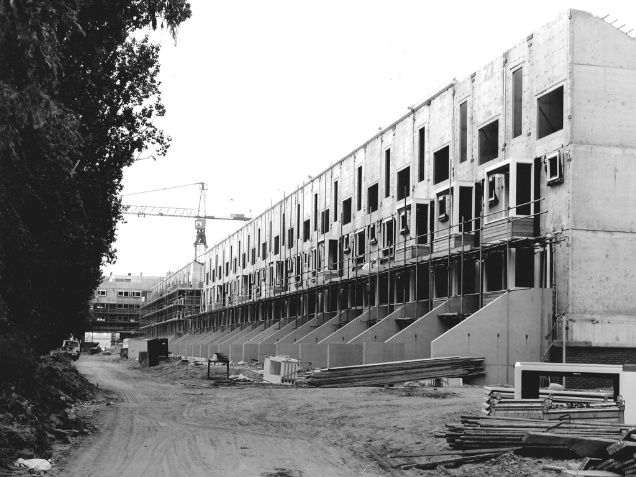 Date 1998
Architect Maccreanor Lavington
Location Zaaneiland, The Netherlands
In the week we present Gerard Maccreanor and Ann Bousema's house in Rotterdam, we look back to 1998, when Maccreanor Lavington completed this Europan-winning housing scheme at Zaaneiland.
The photograph above was taken by Bousema, now Maccreanor's wife. Inspired by Victorian terraced houses, Maccreanor Lavington designed two parallel strips of more than 120 low-rise housing units and a medium-rise block of nearly 30 apartments.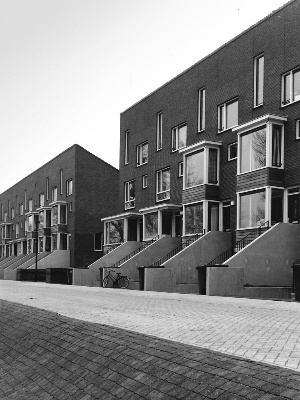 The scheme, mainly for private sale, with a small amount of public housing, was part of a masterplan for Zaaneiland, an island formerly occupied by a timber mill and factory a few miles outside Amsterdam. It comprises a 500m-long strip with two rows of homes and a block of flats looking over the stretch of water at the end of the island.
The waterside walls of the houses have large bay windows and steps down to the canal, while the rear is one storey lower. Each has a loft-study in the roof and a monopitch, which at the time was considered fairly radical in the Netherlands.
After the success of the project, Maccreanor Lavington set up an office in Rotterdam. Subsequently, in a Design For Homes CPD in 2000, Richard Lavington said about the project: "Someone told us when we first started working there that one of the simple rules is that every Dutch house is basically a box and then you can have one extra thing, as an architect, as your gift from the developer. It is not entirely true, but working with and understanding the budgets of housing in Holland is important."