Where are the left's urban visionaries?
Urban farming and pop-up hipster urbanism alone do not bode well for a serious progressive architectural vision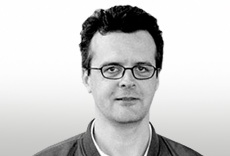 If we accept that urban projects are the most visceral expression of public policy and political positions, then it is a tragedy that we find it impossible to imagine what a truly progressive, collective urban agenda would look like.
This points to a disturbing emptiness at the heart of left-wing politics. But it also leaves us without any alternative to how we have been doing things for the past 30 years.
Yet, elections all over Europe — from France to local council elections in England — are causing left-wing pundits to hail a new dawn.
Finally, it's claimed, there will be an end to austerity and to neo-liberal politics. Finally justice, equality and progressive politics will come back. Despite Europe's economic implosion, there's a suppressed euphoria: if things have become so bad, surely they can now only get better.
Let's just assume that they will. That there will be a new left consensus that will lay the groundwork for a Europe of proudly progressive and collective nations. Let's just disregard the left's deep rifts, and imagine that the various factions will get together and actually reform our cities and countries with the same élan and certitude as did their forefathers in the late forties and fifties when the welfare states in western Europe were constructed. But what would the left actually do? And how would it be different from what we are getting right now?
The problem with left-wing politics is that over the last 30 years they have been reduced to a reactive, derivative position of softening the blows or spreading the damage a little bit differently. If we look at how left and right distinguish themselves on an urban or architectural level, we see only small, gradual differences, often merely rhetorical.
Left-wing mayors and ministers have probably been even more active than right-wing ones in promoting a happy capitalist paradigm of trickle-down urbanism and architecture, throwing themselves behind the Olympics and massive regeneration projects that swiftly degenerate into gentrification and public private partnerships.
'We find it impossible to imagine a truly progressive urban agenda'
Yet, whatever we might think of London's Canary Wharf or any of its descendants in dozens of European waterfront and gentrification projects, as a heady mixture of post-sixties non-plan models, postmodern neoclassicism and hardcore Milton Friedmanesque ideology, it really did offer another model. It really did destroy the past and bully itself into the future.
And what can the current left come up with that is truly "different"? Urban farming, do-it-yourself architecture, pop-up urbanism — slight, temporary, hipster incidents for a tiny elite. That is not enough; worse still, it does not bode well for the seriousness or the inner coherence of a progressive agenda for our cities that this is all there is.
There might be some hope for the left-wing renaissance if architecture could come up with something just as ideologically rigorous, just as aesthetically specific, just as reckless as the neo-liberal planning of the early eighties, but then completely different.