Make housing hardship a thing of the past
We must learn from history and ensure social housing moves hand in hand with high-quality design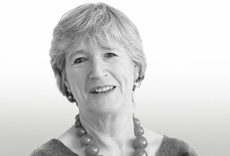 By way of an end of year message, I'd like to offer ministers with responsibility for housing and social welfare a little history homework for their holidays. They could start by watching Cathy Come Home before turning to Charles Booth's Life and Labour of the People in London — an astonishing late Victorian socio-economic survey.
This has been the centenary year of Octavia Hill's death, the doughtiest of Victorian housing reformers and, for me as her biographer, 2012 begins to feel like Groundhog Day. Within the last six months, London has, with terrifying speed, ostensibly returned to the conditions of the 1980s, if not quite the 1880s. There are rough sleepers in every park, sheltered doorway and hot air duct. And they are merely the visibly homeless.
The roots of Hill's work lay in her own experience. In the 1840s her Owenite socialist father lost everything, ensuring Hill's idealism would always remain intensely practical. Her childhood gave her firsthand experience of poverty. By the time she was giving evidence to the 1884 Royal Commission on Housing for the Working Classes, she was an expert witness second to none. My studious ministers should read this grim record, too. Unscrupulous landlords, deteriorating housing stock and vulnerable tenants all loom large.
Since early November, local authorities have been able to offer privately rented accommodation to those on their housing lists. How, as councils haemorrhage staff, are landlords and their premises to be adequately monitored? If university towns are anything to go by, this is hardly a reassuring prospect; streets of ill-maintained, overcrowded student houses quickly become cash cows for absent owners.
Hill's campaigning planted the seeds of the housing association movement, of many professions — housing management, social work and occupational therapy — and of new opportunities for women. But her real successors are those fighting the fallout, and itemising the actual consequences of welfare reform, universal credit and capped housing benefit. These people are often to be found in the very last redoubt, the anterooms of the House of Lords — campaigners from organisations such as Shelter and Citizens Advice and their tenacious, often Crossbench, supporters in the Upper House.
Hill argued that different times would need different methods; she was a steadfast opponent of municipal housing but must have seen it as inevitable. Yet, tellingly, in the excellent BBC2 television series, The Secret History of Our Streets, it turned out that Arnold Circus, the very first London County Council estate, which provided as much housing in a single scheme as Hill had provided in some 30 years, actually rehoused hardly any of those who had lived there previously. Where did they go?
Given the chance, Hill might well have employed a female architect. So it is fitting that Alison Brooks Architects won gold at the Architect of the Year Awards last week. An accolade given to a practice so committed to high-quality design in affordable housing cannot fail to send a clear message to Westminster. But is anyone listening, let alone learning from history?