RIBA must take reins from Arb
You featured examples of the problems caused by the Arb system twice last week. Firstly, the further repercussions of what you called "the Renzo Piano fiasco" (News November 23), where it seems clear that it would repeat the action that produced such opposition.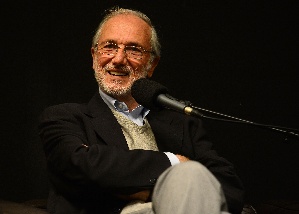 Source: Mark Allan
Secondly, your expert, Richard Brindley (Management November 23), drew attention to Arb's refusal to accept "the many international RIBA-validated courses", thus hampering "the UK's international trading position".
In the first case BD reminded us of the past presidents who called for the abolition of Arb and the transfer of its functions to the RIBA; in the second, Brindley is the RIBA's executive director of professional services and thus responsible with his colleagues for that policy. As a meerkat would say: simples, surely?
Believing that abolition is the right course of action, I wrote in October to Don Foster, Ed Vaizey and Eric Pickles, and have now written to Michael Fallon, as ministers with an interest. I hope the RIBA is pursuing this opportunity to drive home its policy.
Peter Gibbs-Kennet
Bisley
Postscript:
email letters to buildingdesign@ubm.com including your postal address. We reserve the right to edit all correspondence