Review likely to cause hold-ups
Your front page article "Red-tape review warning" (News November 2) suggests that groups such as ours have "vested interests" which could "scupper" the impact of the standards shake-up.
UK-GBC wholeheartedly agrees with the need for a rationalisation of voluntary standards, to ensure that they are fit for purpose and that we avoid overlapping, conflicting or out-of-date advice. However, as noted in my comment piece (Debate November 2), we do object to a wholesale review of building regulations when there is scant evidence that these are holding up development.
Indeed, we believe this review is more likely to cause confusion and hold-ups than ease housebuilding. Further, the review could result in the weakening of standards on key issues like security or energy-efficiency, resulting in poorer-quality homes — not an attractive proposition for future home-buyers.
Paul King, CEO
UK Green Building Council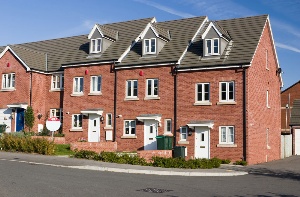 Source: IStock
Self-regulation invites a race to the bottom
Just weeks after the Department of Energy & Climate Change introduced its Green Deal aimed at retrofitting 14 million homes to make them more energy efficient, the DCLG has announced a review of all building regulations, including energy, water and the space available in new homes (Leader November 2).
It is well known that we already have the lowest space standards in Europe, as exposed in the RIBA's excellent Case for Space report. This seems to invite a race to the bottom as the government invites volume housebuilders to "self-regulate". Self-regulation was what produced the Victorian slums.
What the government also appears not to understand is that the building process requires forward planning. Their constant tinkering is in danger of reducing the level of activity, already at its lowest since the 1920s.
Kate Macintosh
via bdonline
Space standards are unnecessary
Whilst no one is advocating a return to slum conditions, the implementation of mandatory space standards is a blunt instrument beloved of politicians; they are a totally unnecessary imposition. The RIBA's Case for Space report is totally unimaginative.
I recently visited Dessau where first-class modern 1930s architecture provided inexpensive individual storage areas in the basement of the block of flats rather than integrate it into flats. This works well and lowers costs. Domus (sorry BD) this month has an excellent issue on the creative use of (expensive) space. Compare this to the RIBA's consumer-led "research" which tells us what we already know.
Neither does the RIBA's report consider changes in lifestyle. Smaller living spaces may be acceptable to younger people in urban areas because less time is spent in the home. Following on from this point, we are also completing self-contained student accommodation based on an average area of 18sq m, which has a kitchen, shower room and study space included. Not a permanent living solution, but it demonstrates there might be a solution to "feeder" accommodation for people whose priority is to get housed rather than how big that home should be.
The RIBA did not delve too deeply into how space is actually used and architects should be more challenging about what a "bedroom" actually should do. A shoebox three-bed semi might actually have more than enough space if that space was used more efficiently. Why should we all pay to store shoes last worn in 1970?
Paul McGrath
via bdonline
Postscript:
Email letters to buildingdesign@ubm.com including your postal address. We reserve the right to edit all correspondence