Good reasons to back Ferguson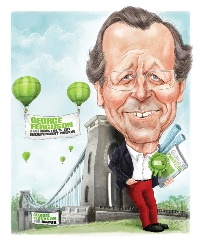 David Mellor may feel that "the quality of the built environment was not top of voters' agendas" but it should be the top of his.
Maybe 17 years in the chair at Bristol's Architecture Centre is enough? Fire gone out of the belly?
Jack Pringle
via bdonline
Anything to promote good relations
I cannot help but wonder if this is more to do with the fact that George Ferguson has been pretty blunt about some of what has been built in Bristol. Seeing what a friend he has been to the Architecture Centre, I find their attitude rather disappointing.
When they asked me if they could use an endorsement I gave to architecture centres, I agreed, in the belief that anything that promoted good relations between the public and architects was a good thing. Surely supporting a mayoral candidate would have a similar effect?
Kirsten Elliott
via bdonline
Postscript:
Email letters to buildingdesign@ubm.com including your postal address. We reserve the right to edit all correspondence