DC Cabe's prices reflect market
On the grounds that it is better to be talked about than not, Design Council Cabe is delighted that BD is airing so many opinions about what we are up to.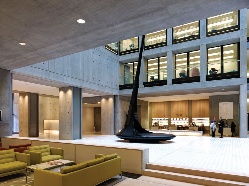 Source: Timothy Soar
Herewith a few comments to provide perspective.
Igloo's Chris Brown (News, October 5) is worried about Cabe's pricing for design reviews, whether smaller schemes will suffer if there are charges, and also wonders why he shouldn't use local authority panels if they are cheaper. The answer is that he can use whatever he likes, and developers are surely the last people who should complain about a market. Perhaps he should have a word with his deputy chief executive David Roberts, a member of DC Cabe's built environment expert panel.
As a public interest charity, DC Cabe will try to review smaller schemes free of charge where we can, but of course old Cabe could never guarantee to do everything, as Ben van Bruggen, a valued former member of the Cabe design review team would surely confirm (Letters October 5). As a private consultant he knows the territory, and will be relieved to know that DC Cabe is doing as much work as it did when he worked with it.
Hank Dittmar (Opinion October 5) has been a helpful contributor to the discussions which have informed our recent history, so getting an amber light for Building for Life is in some ways a relief. I hope the next iteration will go green in every sense.
Congratulations on your robust response to Arb's impertinent attempts to tell you how to describe Renzo Piano and other architects. How much longer does the profession have to fund, via compulsory levy, such an absurd body?
Paul Finch
Chair, Design Council Cabe
Postscript:
email letters to buildingdesign@ubm.com including your postal address. We reserve the right to edit all correspondence