Abolish the self-obsessed RIBA
Having become an architect accredited in building conservation only to find the RIBA flounced off and set up its own accreditation scheme within the fee it charged me, I recently resigned from the institute.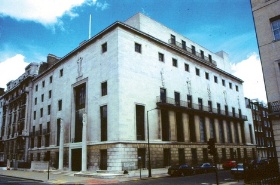 The RIBA had clearly demonstrated itself as a self-regarding, self-obsessed trade body. This latest "takeover" attempt of Arb has all the hallmarks of more of the same.
As, happily, I cannot use the RIBA's site boards, I produced my own with the blessing of Architects Accredited in Building Conservation and will proudly use it without continuing to pay double for the RIBA's pointless accreditation scheme.
If the RIBA had the slightest interest in standards of conservation it would build into its approved courses a basic grounding in conservation techniques and cut out some of the Photoshop doodling it endorses. Its failure to do just this is completely responsible for the protests from English Heritage that led to the need for a conservation accreditation scheme in the first place.
The RIBA's courses are largely turning out architects who do not understand buildings. It is an expensive club that is not fit for purpose, and it is the RIBA, not Arb, that should be abolished.
Paul Latham
London
Postscript:
Email letters to buildingdesign@ubm.com including your postal address. We reserve the right to edit all correspondence