Will the new Bristol mayor be good for the city?
Yes, says Jack Pringle, George's energy will make a difference; but Tim Kent is wary of one person having so much power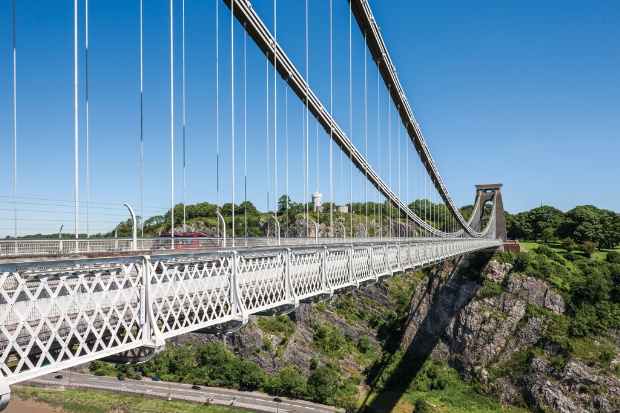 Source: Gareth Gardner
"YES"
Jack Pringle
Former RIBA president
George Ferguson was not stupid enough to campaign on an architecture-only platform — he knew the broad issues that the good voters of Bristol were concerned with and had the breadth in his manifesto to address them.
But George is well known in Bristol as he has been active in local politics since the 1970s. People know he has been a passionate advocate of regeneration, of conservation, of new uses for old buildings; and they know he has led the way by example with his theatre and bar at the old Tobacco Factory (which he saved from demolition) and his Bristol Beer Factory.
People knew that voting for George was a vote for what quality regeneration of the built environment (AKA architecture) can do for a city. A vote for George was a vote for the power of positive action and for optimism.
George is a massive enthusiast and will throw all his energies behind the role. We'll see some good things happening in Bristol.
And what a boost the result was for architecture and our profession, which are regularly relegated by the bean-counters and small-minded politicians, especially under the current administration in West-minster, as irrelevant or superficial.
George's tenure, I'm willing to bet, will show that the skills and values of an architectural training, combined with his vision and abilities, will benefit the city both economically and culturally.
The chair of Bristol's Architecture Centre recently told BD that the quality of the built environment was not top of voters' agendas. Oh, ye of little faith, how wrong you were: Old Red Trousers is back with a bang - by public request.
"NO"
Tim Kent
Liberal Democrat councillor in Bristol
My core reason for opposing an elected mayor in Bristol was the transfer of power into the hands of one individual. This goes against everything that British politics and governance is about. Having one individual with power weakens the many voices you have in a city.
The mayor takes on all the power that the leader of the council had. Whereas the leader was accountable to the council, the mayor is not. If it comes to deadlock with the council, the mayor will only need one third of support.
I hope George will be a decent mayor. I hope he will form an inclusive administration that puts Bristol first. But that also means putting Bristol first on policies that he may not agree with. That will be the challenge. Can a mayor put aside his own personal agenda for the good of the city? If he can do that, he can call himself a great mayor. But it goes against human nature.
The low turnout does pose questions for the mayor's mandate. That's an issue George has to address. Last Thursday, I was out knocking on doors trying to persuade people to come out and vote. The number of people who said they were not voting was astonishing. People said they didn't see the relevance. That's a real challenge — for one individual to show that
they are relevant to everybody's lives.
Last Thursday in Hartlepool, people voted to remove the position of mayor. The people of Bristol don't have that power. The position can never be removed.
I hope George will bring forward a lot of the things he has talked about already, such as an arena and an enterprise zone. What I think George can bring to the role, and what he is very good at, is pushing a vision. But it's essential this is a vision that the majority of the city can sign up to.
WHAT DO YOU THINK?