Will 2013 be a better year for architects?
Yes, says Adrian Dobson, architects are at the front end of the demand cycle; while Kallum Pickering says the sector is set to suffer more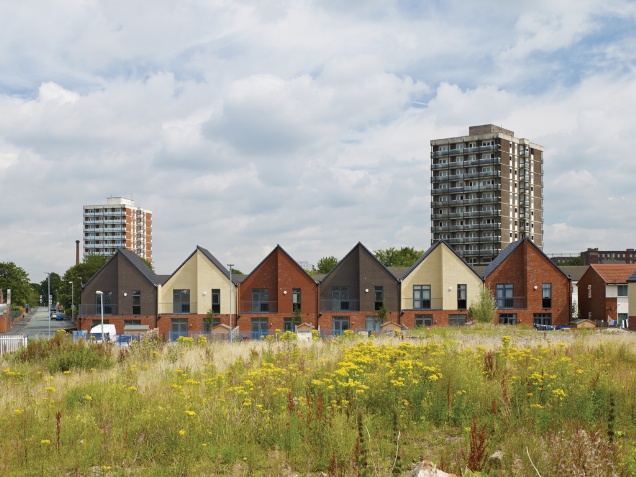 Source: Tim Soar
'Yes'
Adrian Dobson
RIBA director of practice
Only a brave fore-caster would declare signs of the proverbial green shoots this deep mid-winter, but there is evidence to suggest that this New Year's Eve architects should see their glasses as at least half full.
Data from the RIBA Future Trends survey shows workloads and employment levels have stabilised, so whilst we are bumping uncomfort-ably along the bottom of the workload curve, with intense fee competition and a funding squeeze, there are grounds for optimism. A cynical view might be as in the words of the Beatles: "I've got to admit it's getting better; it's a little better all the time (it can't get no worse)." However, there are reasons to suggest a more positive outlook in 2013.
Students were badly affected by the recess-ion, but practices are employing more part I and part II students in 2013, suggesting more confidence in medium-term prospects. UK interest rates look set to remain at all-time lows, which has sustained the relative vigour of the be-spoke housing market. Announcements about PF2 and reconnection of the work pipeline in the further education and schools sectors suggest the government is heed-ing advice for greater demand side stimulat-ion, but further action to promote housebuild-ing would be welcomed.
Conventional wisdom says that where the US goes the UK follows, so two consecutive quart-erly increases in the AIA Billings Index and US predictions of non-resi-dential construction growth of 6% next year are good omens. The Olympics legacy sees UK design with a high reputation around the world — a good time to increase market share.
The outlook remains challenging, but archit-ects are at the front end of the demand cycle; the adaptable and fleet of foot may find the new year brings new opportunities.
'No'
Kallum Pickering
Economist at Construction Products Association
The economic outlook for next year has been downgraded yet again, and recent experience should make us very weary about 2013.
In March the Office for Budget Responsibility (OBR) forecast 2% growth in 2013, only to cut it to 1.2% in its autumn statement. It wouldn't be surprising if the economy didn't grow at all next year.
The OBR initially forecast growth of 2.5% for 2012, only to confirm later that the economy would shrink 0.1%. This continuum of set backs is likely to dislodge confidence in the recovery and might affect the construction sector.
The government's capital expenditure, which is primarily construction, is at a decade's nadir and set to remain at this level throughout 2013. To add insult to injury, of the £5.5 billion capital package announced by the chancellor in the autumn statement, a closer look confirms that £3 billion is "underspend assumptions", ie won't be spent.
Furthermore, a private sector recovery next year is unlikely. Investors will continue to be bearish until they see real gains in the momentum of the economy overall.
The 6% blow to construction output that took place in 2012, will be followed by a further hit in 2013. Public housing, public non-housing and commercial will fare the worst. A moderate recovery of 2% in private housing is expected, and the Bank of England is hopeful that funding for lending will have an effect on mortgage rates by the spring.
A 5% growth forecast for infrastructure output could be negated if there are further delays to the nuclear programme. While the problems facing the construction sector are numerous, many will be overcome if economic growth arrives. However, this is unlikely, and the sector is set to suffer some more.