Is the impending demolition of Preston bus station justified?
Yes, says Peter Rankin, because refurbishment would be a false economy; while Clare Price argues it is a national icon that could be imaginatively remodelled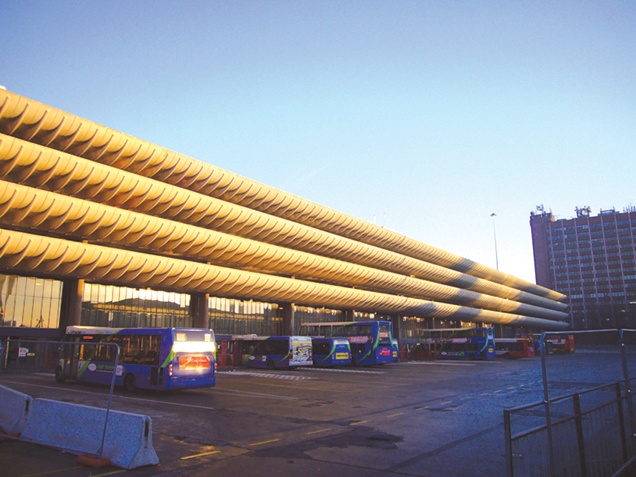 "YES"
Peter Rankin
Leader of Preston City Council
In many ways, we should be having this debate in an accounting publication because that is what we are talking about. Money, and lots of it.
Without doubt, Preston Bus Station is a "marmite" building. People either love it or hate it. I am not a fan. It is too big — the size of two football pitches and nine storeys high. The car park ramps are difficult to use and the under-passes are unfriendly.
My wife, on the other hand, loves the design of the building — but she is afraid to use it. But in many ways, all this is irrelevant. It is brass tacks and cold, hard economics that are driving this recommendation.
The public sector is being squeezed. In the last two years, the council's government funding has been cut by 40%. Even deeper cuts are heading our way.
As council leader I have to protect vital frontline public services. We have a building that is costing taxpayers nearly £300,000 a year to run and has a repair bill of at least £5.4 million. Refurbishment would cost between £17 million and £23.1 million. Demolition and rebuild would cost between £10.8 million and £15.3 million.
£23 million is a huge amount of money. We could borrow it but debt repayments would add £2.2 million to the council's annual revenue budget. The equivalent of a 24% rise in council tax.
I do not think any council leader would ask council tax payers to fork out an extra 24% for the sake of a building, albeit one that does have its admirers.
So if the public sector can't afford it, then could the private sector? Our discussions with developers suggest not. But if there are investors out there with money available, then we would love to hear from them.
"NO"
Clare Price
Conservation adviser at the Twentieth Century Society
The demolition of Preston Bus Station is definitely not justified. The BDP-designed building has gone from local icon to national, and indeed international, recognition — it is highlighted in the World Monuments Fund Watch List — and the city would be diminished by its loss.
The Twentieth Century Society is convinced the station could be imaginatively refurbished. Its strong presence could accommodate relatively radical changes without diminishing its architectural impact.
Both English Heritage and the society have made a compelling case for it to be listed as a building of national architectural and historic interest. It also has strong local support: in a 2010 poll by the Lancashire Evening Post, it was voted Preston's favourite building, and it formed a spectacular setting for this year's Preston Passion.
It is a rare survivor of the transport mega-structures of the 1960s and is one of the most significant brutalist buildings in the UK.
The economic arguments for demolition have been based on inadequate evidence.
The council itself says: "It is acknowledged that, without a full structural survey, it is impossible to assess the condition and predicted lifetime of the existing structure." (Paragraph 14.2 of the Preston City Council report to cabinet for December 17 meeting.)
Lack of investment by the council has led to the public areas appearing superficially scruffy, but this has by no means compromised its viability.
It is this aspect that has been highlighted in the council's Your City, Your Say survey, in which many people's views were in favour of its retention. The council's assumption that this robust and well-detailed building would last no more than a further 20 years is ludicrous.