Does architecture need television?
Yes, says Charles Knevitt, the profession is in desperate need of more formats to make it accessible; but Rob Gregory feels the best building design has nothing to do with mass media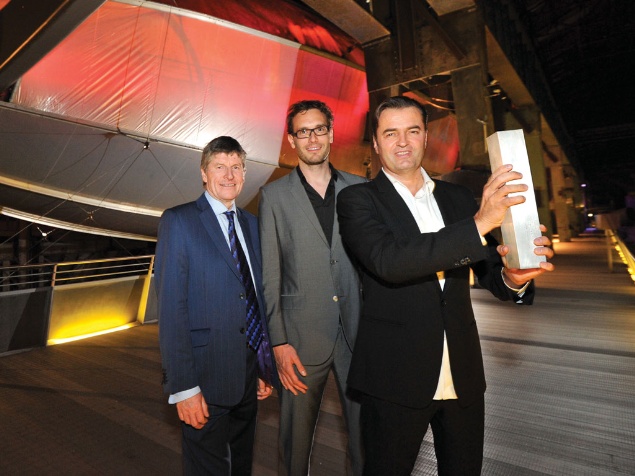 'Yes'
Charles Knevitt
Architectural commentator, curator and writer
Frank Lloyd Wright famously dismissed television as "chewing gum for the eyes". He was right — up to a point. It tends to oversimplify and trivialise.
But in my experience, the medium has three great strengths: it is powerful, intrusive and reaches a mass market untouched by any other channel. Architecture needs its exposure to inform, explain, entertain and open people's eyes.
Back in 1984, the RIBA celebrated its 150th anniversary with a Festival of Architecture. Thames News broadcast every weekday evening to millions of Londoners, and ran a competition
(that I devised) for viewers to vote for the "best" and "worst" examples of post-war architecture. More than 5,000 took part.
The "best" was RMJM's Hillingdon Civic Centre, the three "worst" were all social housing projects, including Goldfinger's Trellick Tower and the Smithsons' Robin Hood Gardens.
Soon after Prince Charles kick-started a public debate with his "monstrous carbuncles" speech, Channel Four commissioned my six-part series Space on Earth. Screened at 6.30pm on a Monday evening, it reached an even greater audience than Thames News.
This was not an arts programme, but adult education. The tie-in book sold 8,000 copies in a few months, many times the normal print-run for books on architecture.
Times change. Arts budgets across channels have been slashed by 40% as culture has suffered at the expense of sport and royal events.
But architecture needs television more than ever before. We need new formats to make it even more accessible. And we need them now.
'No'
Rob Gregory
Member, RIBA Awards group
Does architecture need television? No. If you think so, try constructing an argument that could convince Vitruvius or any pre-1920s architect that television has raised standards.
I'm happy to be persuaded otherwise. However, as it stands, architecture needs television in the same way that architects needed the role models portrayed in Three Men and a Baby andIndecent Proposal, or in the same way that British gastronomy relies on Come Dine with Me and Masterchef. Oh, if only: Gregg Wallace, in a hard hat: "Building doesn't get tougher than this."
Quality and integrity must prevail. Patronising through dumbing down achieves little. I'd turn this motion on its head: television needs better architecture.
To achieve this producers must engage the very best industry practitioners and critics. Programmes like Grand Designs have played their part, but only by whetting the nation's appetites. Was the Manser and Stephen Lawrence award-winning practice Alison Brooks Architects inspired by the Home Show
Did Witherford Watson Mann's excellent work at Astley come from a eureka moment during Restoration Home? Unlikely. But wouldn't it be great to see work of this quality on the TV?
A barrier is that architects are too precious about how their work is presented. In magazines, even with rave reviews, the "wrong" photograph will have been selected or the critic will have drawn an "inappropriate" analogy, leaving the architect feeling short-changed, misrepresented and misunderstood.
If you are proud of your work, loosen your grip on how it is read, and expose it to as broad an audience as possible. Reclaim the airwaves.
And remember that TV producers need you more than you need them.