Home from Yo! home
Stirling contenders quizzed while Chipperfield bemoans the disposable nature of modern design
Not at home with it
Rachel Cooke interviewed some of this year's Stirling Prize contenders in their homes for last Sunday's Observer, with the aim of finding out how their domestic set-ups reflected the values of their architecture.
Notably absent, however, was an architect with two buildings on the Stirling shortlist. Boots understands that Rem Koolhaas declined to share his somewhat bohemian living arrangements with the Observer's readers.
Throwaway remark
To B&B Italia in South Ken's Brompton Design District for a debate on whether design could save Europe. The panel dealt with that one quickly ("of course not") leaving them plenty of time to muse on other issues.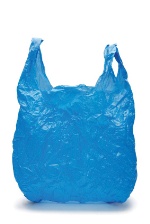 David Chipperfield bemoaned the disposable nature of modern design, and harked back to an era when people had one watch that lasted a lifetime. Vicky Richardson accused him of taking a "very moralistic line" and countered by nominating the humble plastic bag as one of design's greatest triumphs.
Dressing down
The sound quality was so dire at the £360-a-ticket Global Design Forum at Central St Martin's that Boots struggled to follow headline act Zaha Hadid's talk. Fortunately it was mostly pictures.
When she put up a slide of the Aquatics Centre, subject of some controversy because of the restricted view from the top of the temporary seating wings, she noted: "I love the word dressing, which in English means camouflage. You could barely see the pool it was covered in so much stuff."
One-hit wonder
The PQQ for the Cadogan café competition in Chelsea required applicants to supply, among other critical documents, their disciplinary procedure policy.
One exasperated entrant said: "We're a practice of two. If one of us misbehaves we just give each other a slap."
Going it alone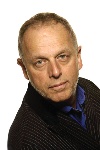 Simon Woodroffe reminded us, at the launch of his foldaway Yo! Home, that if you search all the parks in the world, you won't find a statue to a committee, just to lone entrepreneurs like him.
When his statue arrives it will be just as responsive to questions from BD. When asked if he had a plan for all the "primitive buildings that don't move" in his vision of a Yo! World, he looked BD in the eyes, considered it, thought better of it and walked off.