A tight squeeze at the Velodrome
Making room at the Velodrome, Peter Murray's guerrilla marketing coup and the Carbuncle Cup shortlist
Wheels of fortune
While the Olympic Velodrome has won plaudits as a model of stripped-back, lean engineering, designed with a lasting legacy for east London in mind, it might not go down so well with those using it during the Games.
So compact is the venue that it doesn't include space for the mechanics and trainers, who are instead housed in a collection of shipping containers between a bridge and an electricity substation. Grit your teeth lads, it's for the good of the legacy.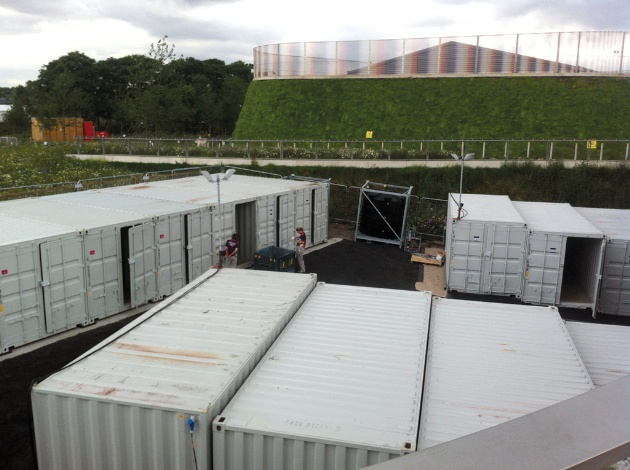 Getting shirty
Having secured tickets for the table tennis, Peter Murray has at least one shot at launching a guerrilla marketing coup at the Olympics.
Murray has been campaigning to allow architects to promote their work at the Games. But the iron fist that is Locog has warned repeatedly against breaking its rules.
So, if readers see a chap in a T-shirt with a load of architects' names on it being bundled out of the Excel next Tuesday they'll know what it's about.
The ascent of Mann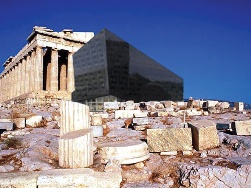 This week's Carbuncle Cup shortlist landed BD's Ellis Woodman on BBC Radio Merseyside, defending the inclusion of the Mann Island development.
The presenter, Simon Hoban, maintained that Liverpudlians had come to like the development. He had clearly not seen www.sevenstreets.com which illustrated its views by a slide-show in which the Parthenon, Acropolis and Pyramids were obliterated by the photo-shopping of Broadway Malyan's masterwork in the foreground.
Arb's confusion
Boots goes to Arb board meetings so you don't have to. This month they discussed whether they were a regulator with a register or a register with regulatory powers. Chair Beatrice Fraenkel lamented that even longstanding colleagues seemed a little unclear about their purpose…
… and they're not alone
One architect who responded to a recent consultation shared his view that Arb should focus on improving architects' salaries rather than "the best way to punish" them. That's not Arb's job, of course. But he won Boots' sympathy with this sorry tale: a friend who designed a branch of Asda was made redundant when it opened as the practice had no more work. He now stacks shelves in the very same branch.