Lebbeus Woods (1940-2012)
There is something undeniably fitting about the circumstances in which Lebbeus Woods departed this world: ill for some time, he finally died in his native New York on Tuesday amidst the apocalyptic scenes unleashed by hurricane Sandy.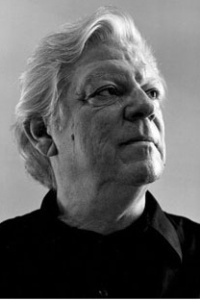 Woods' was a poet of urban crisis, famed for his meticulous drawings of scenes inspired by post-war Sarajevo and San Francisco after the Loma Prieta earthquake.  He drew New York too: a 1999 image entitled Lower Manhattan showed the city transformed not by flood but by the damming of the East River and the Hudson, revealing it to be precariously perched on a towering outcrop of granite.
Born in 1940, Woods was a close contemporary of Massimo Scolari and Superstudio, architects who also eschewed building in favour of developing a body of work on paper.  The drawings of all three are characterised by a markedly dystopian mood, reflecting the scepticism about the modern project that was mounting fast in the late sixties when they were students.  It is tempting to see Woods, particularly, as a Piranesi for our times.  In redirecting neoclassicism towards the frightening world depicted in the Prison series, the Italian draftsman ushered in a fierce romantic sensibility that quickly found built form in the work of architects like Soane and Schinkel. Woods too was concerned with the subversion of a moribund architectural vocabulary – that of modernism at its most technocratic – and one doesn't need to look far to find the influence of his flexing surfaces and parasitical forms in the work of Co-op Himmelb(l)au, Morphosis and Zaha Hadid.
An inspiring teacher, not least in his role as visiting critic at the Bartlett and, as his blog attests, an astute critic, Woods also became, in the last months of his life, an architect with a built portfolio: the construction of Light Pavilion, a structure that sits within a much larger development in Chengdu designed by his friend Steven Holl, completed this summer.  However, it is for his visionary draftsmanship that Woods will primarily be remembered.  His imagination was morbid, certainly, and perhaps more than a little adolescent but its influence on the development of architecture over the past thirty years cannot be denied.