Should my architecture practice use Employee Benefit Trusts?
Our accountancy expert considers the pros and cons
Legal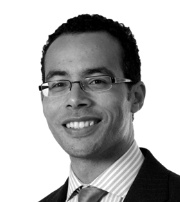 Mark Twum-Ampofo
Partner with chartered accountant Kingston Smith
Q: I hear that Employee Benefit Trusts (EBTs) are becoming very popular with some firms, but I also read that they're a way of avoiding tax. Should I think about using them or steer clear?
A: EBTs have been much in the press recently, and in some quarters have earned themselves a less than positive reputation.
EBTs are trusts that are established and funded by employers for the benefit of their employees. Their current notoriety stems from their use in various schemes designed to reduce or avoid taxes by taking advantage of loopholes in the law. While HM Revenue & Customs (HMRC) does not like avoidance schemes and may challenge them, tax avoidance is legal (as opposed to tax evasion, which is not).
EBTs have been used to provide benefits to employees in a wide variety of ways. One of these has been to provide loans to employees that are never intended to be repaid, effectively giving rise to tax-free income. Manyexisting EBTs (such as the one set up by Rangers Football Club) are now being investigated by HMRC, andthere is new legislation to deal with some of their more controversial uses.
Despite all this, if they are set up and managed carefully, EBTs can still play a useful part in the way a company rewards its employees.
EBTs can be used in conjunction with employee share schemes. The EBT acts as a share "warehouse", purchasing shares from existing shareholders and then holding these in a way that the company itself might not be able to. This can create a "market" in unlisted shares, and so make share options and ownership more attractive.
EBTs can also be used more generally as a source of funds for various social, recreational or benevolent purposes, either for employees generally or for particular employees in need.
From a tax point of view, a company will generally be entitled to a corporation tax deduction in respect of contributions it makes to an EBT as and when qualifying benefits are provided to employees.
Employees will generally be subject to tax and national insurance when they receive benefits, although recent anti-avoidance legislation means employees can be subject to tax earlier.
Practices may wish to consider an EBT as part of an overall remuneration strategy, but should take detailed advice before doing so. If it is not properly set up, the EBT will not have the desired effect and, in the worst case scenario, may result in unwelcome tax liabilities.
Professional
Richard Brindley
Executive director, RIBA Professional Services
Q:There seem to be mixed feelings in the industry about the use of EBTs. What is the RIBA's stance?
A: I am not aware of EBTs becoming particularly popular with architects' practices, but they are becoming more prevalent in other commercial sectors. If EBTs are properly set up and used, there is no problem and they can be a useful and legal mechanism to share benefits with employees in a tax efficient way.
The RIBA encourages fair and good employment practice by its employer members and particularly for RIBA Chartered Practices, which are obliged to comply with the RIBA's good practice employment policy. This includes properly rewarding and incentivising all employed staff. Therefore, the RIBA is happy for the proper use of EBTs to achieve this aim.
However, there are complex and precise issues about setting up and using EBTs that must be followed to remain legal and the right side of tax avoidance rather than the wrong side of tax evasion. The main purpose and practice of EBTs must be rewarding employees, rather than not paying tax, to stay on the right side of HMRC.
If you are considering using EBTs as a mechanism to reward and incentivise employees, then please take expert legal and financial advice beforehand.
'Everybody in the firm has a sense of ownership'
Employee investment in Make Architects' future was the driver for its EBT, as finance director Barry Cooke explains
Make is 100% employee-owned. We set up a trust and that holds all the company shares. The company has a board of directors who are responsible for the day-to-day running of the firm for the benefit of every person in the practice.
If the trustees are made aware that this is not happening, they can take action.
The structure is like the one used by John Lewis. It's set up so that everybody in the practice has a feeling of ownership. Although some employee-owned businesses sell shares to their employees so they hold them directly, we don't do that. Often people can't afford to buy into a company. We wanted it to be very simple, so all the shares are held by the trust.
When people join us, they are welcomed as a partner. From that day they will be earning their fair share of the profit that we take. They don't put any money in and don't get anything out when they leave. But while they are here they get their fair share.
There are huge loopholes with trusts set up for the purpose of avoiding tax.
The treasury is going to be taking some very stringent action against that. But for us it's very straightforward: there is no tax benefit in doing it this way.
We wanted to attract good people and keep them. This is an extremely effective business model. If you get the right people pulling together, you're going to have a very good business.
Postscript:
Disclaimer: This column is for general information only. It should not be relied on or treated as a substitute for specific legal advice relevant to particular circumstances. Neither BD nor the contributors' employers accept any responsibility for the personal views expressed in this section.