Science meets architecture at computing conference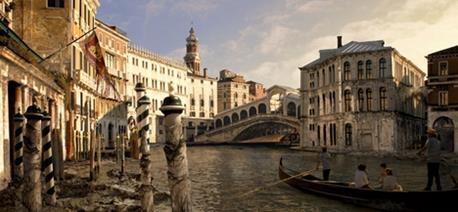 The Architecture and Unconventional Computing Conference, organised by Neil Spiller, gave architects and scientists insight into the future of buildings
Scientists outnumbered architects two to one at last month's Architecture and Unconventional Computing Conference, organised by the Bartlett's Neil Spiller, and covering such questions as: what is a working definition for life? and how can inorganic cells save a city from sinking?
Spiller himself opened the day with his quest for a "living architecture" — an architecture that can mould itself, react to locality and even the mood of occupants. He was followed by Rachel Armstrong, a former medical doctor, with a stirring account of the protocell, and a handful of her own laboratory films of them moving, colliding, discharging tubules and a cluster gathering together in a petri dish of olive oil only to break into two groups in an illusory disagreement. Armstrong postulated that her protocells could be the fix for Venice, seeping into the underwater wood supports of the buildings and infusing them with limestone-like material on a molecular level.
Martin Hanczyc, a scientist at the University of Southern Denmark, added credence to Armstrong's claims, reviewing the complex synthetic ecology of protocells and likening them to proto-buildings.
Once everyone was clear on the efficacy of the protocell, designers weighed in. Turlif Vilbrandt talked about materiality and digital fabrication and the next generation of fabrication equipment and softwares which will allow for micro structures and smart walls.
Chicago-based architect Paul Preissner returned to normative scales of the built environment with a tour of his firm's work and its repression of detail in favour of big uncluttered form hinting at complexity within. His practice evolves building types from the same base operation of diagrams and primitive objects, this "selective breeding" of design linked it to the science angle and gave the audience a visual to guide the rest of the proceedings.
Philip Beesley, architect and professor at the University of Waterloo in Canada, drew most of the research threads of the day together with his installations intended to represent natural and responsive environments. His project "Hylozoic Ground" works with geotextiles, lightweight sculptural fields that gather and disperse energy, sense light and movement and move themselves with batteries linked to "air muscle" mechanisms.
Chemical computation was introduced by Ben de Lacy Costello, who has researched excitable chemical controllers for robots and medical devices used to diagnose disease based on patterns of volatiles. He passed a dozen petri dishes round revealing highly coloured "generalised Voronoi diagrams" based on experiments with metal salts and gels.
Nic Clear, director of the Bartlett's diploma/MArch programme, brought the house down with a call for methodological transgression and a vision of synthetic space; no well-mannered interdisciplinary love-fest, he wants results for architecture.
While protocell technology does not readily imply form, it does open up venues for research and application that would still have visual ramifications. Sentient surfaces, reactive spaces and self-forming structures are all part of the project.
The conference was an opening salvo rather than a fait accompli, an honest inquiry about the possibilities of a science and architecture doing a deal to revolutionise the built environment from the microscopic to the urban.
How useful was the conference?

Shawn Gupta, Engineer
"The best part was that you had biologists and chemists who had no idea about architecture and then you had architects who had no idea about chemistry and biology. It provokes people to think differently."


Mike Tonkin, Architect
"Scientists have so much to offer architects. So many of the great discoveries have been made by people going against the grain and working outside of the existing knowledge."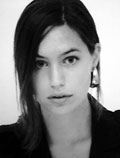 Pernilla Ohrstedt, Architect
"It showed a new world of materialty that can be used in architecture. Interdisciplinary conferences stretch your own capabilities, but the more that they happen the better the collaboration will be."
Original print headline - Changing the world together