On site with a client? There's an app for that
The iPhone is now a technology platform in its own right. Simon Johns brings you a guide to the best architecture-related applications
Since January, Apple reports that more than three billion applications have been downloaded, while in the UK the number of O2 iPhone customers has doubled in the past year to some two million — 25% of the smartphone market and a serious challenge to the BlackBerry.
Vodafone started selling iPhones this year and shifted 100,000 in the first week alone. Even Tesco sells them. The chances are you either have an iPhone, or you want one.
The ability for large practices to manage devices has improved dramatically since iPhone's OS 2.0 came out and there are now few reasons not to adopt. And if you do, here are a few applications that should be first on your list:
Architect's Formulator contains over 200 formulas in the areas of concrete and excavations, electrical, carpentry and plumbing. At £5.99, it is one of the more expensive apps we reviewed, although as a ready reckoner tool, when one is on site or with a client, it might just prove invaluable.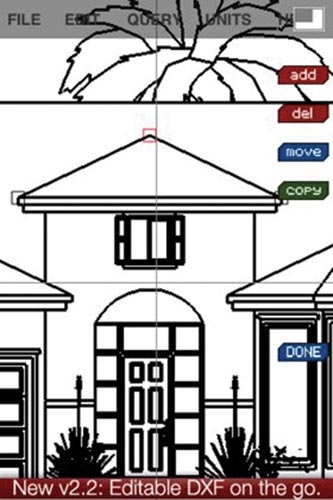 CadTouch r2, produced by a company called neoDev, also retails at £5.99 and allows you to open DXF files. You can also create some rudimentary drawings on the go, which again is very convenient for site visits. Remember though the iPhone only has a small screen — 90mm wide.
KPSketch turns the iPhone into a touchpad that wirelessly interfaces with your computer and allows you to control Sketchup, Google's design program. Useful shortcuts are accessed through single taps and intuitive gestures and by toggling between trackpad and keypad mode, models can be rotated, panned and zoomed onto. Scenes can be walked through and viewed. This retails at 59p, making it one of the most cost effective and useful apps we saw. The added functionality this brought to Sketchup was a great enhancement.
Autodesk has produced a mobile version of its popular SketchBook product, extending its painting and drawing application to the iPhone. Many of the drawing tools available in the full product are featured here. It has been adapted well to the format and you can use the multi-touch function to zoom to 2,500%, 1,024 x 682 pixel canvas size. It supports up to three layers, has 25 pre-set paintbrushes and can save your work in PSD format for use elsewhere in the practice, developing your ideas further. Two versions are available, a free Mobile Express version and a fully featured version for £1.79.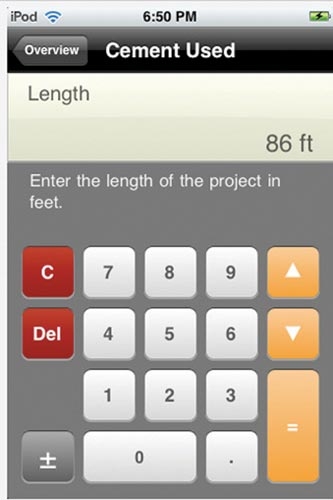 And, for non-professional use, there are also many city guidebooks listing architectural highpoints for either individual cities or global architecture. One of the better ones is Architecture, which provides a selection of the world's greatest architecture in a GPS-enabled guidebook.
It picks buildings from the 20th and 21st centuries, and gives you the story behind them, as well as detailing the works of 165 architects across 270 cities and 1,000 photographs. If you find yourself in an unfamiliar city it provides a walking map, driving directions and a Google Streetview map. Architecture costs around £1.99.
BD on your iPhone
Don't forget BD's very own iPhone application — it's the best way to read BD on the go. Our application contains the latest jobs,video tours of buildings, podcasts and breaking news. Go to www.bdonline.co.uk/iphone
More than a flash in the pan
This month's launch of Apple's iPad was probably the most hotly anticipated technology launch of the last few years, writes Emily Cadman. But sadly, at the time of writing, UK delivery dates and pricing are not yet confirmed.
Fitting somewhere between a laptop and a smart phone, early reviews indicate the device is superb for browsing the internet and great for reading documents, partly due to the large screen size.
But, perhaps the single biggest implication of the device for the industry is that the iPad doesn't support Flash — the technology on which many architects' websites are based, including Allies & Morrison and Gensler, to name just two.
I've written before about the problematic elements of Flash-based sites when searching for information, but maybe now the world's most stylish IT company is turning against the technology, architects will follow suit.
Nevertheless, this could prove problematic for those who want to use the device to watch videos or slideshows online, as the majority of these are encoded into Flash.
As soon as the device is out on the UK, we'll bring you a full review.