Don't get caught out by the new pension rules
Architect firms risk huge fines for failing to enroll their staff onto a pension scheme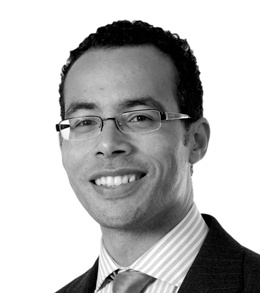 One in ten small employers are unaware of their full responsibilities under the rules for auto-enrolling their employees onto a pension scheme according to a recent report published by the Pensions Regulator.
All practices that were established before 2012, and have one or more employees, should have enrolled their staff into a qualifying pension scheme by now. The initial contribution rate is 2% of gross salary, at least 1% of which must be a contribution by the employer. 
Understanding of the record-keeping requirements, and the need to monitor the ages and earnings of new and existing staff to check their eligibility, was lowest among businesses with less than 50 employees. With the majority of architectural practices falling into this bracket, many firms run the risk of failing to comply with the rules and finding themselves the subject of the Regulator's enforcement activity.
The cost of non-compliance
Fines for non-compliance start at a flat rate of £400 and increase by up to £10,000 a day (depending on the size of the organisation). The latest numbers indicate that over 14,500 employers have received a flat rate penalty. Escalating penalties, which range from £50 to £10,000 per day, have been issued to another 2,500.   
In addition to financial penalties, the Pensions Regulator has also started to name and shame delinquent employers. Names of businesses that have either been issued with an escalating penalty which they have paid, but have not yet complied, or those who are the subject of a court order to enforce payment are now published on a quarterly basis.
Practices which compete for public sector work should take particular care to ensure that their names do not appear on the list as they may run the risk of being excluded from projects and frameworks.
Re-enrolment
Practices which have complied will find that further pitfalls await. Auto-enrolment is not a one off process and employers need to review their entire workforce periodically to comply with the requirements around re-enrolment. Any employees who chose to opt out of joining the pension scheme have to be re-enrolled after three years.
Of the employers surveyed on behalf of the Regulator, only half of businesses with less than 10 employers confirmed that they understood their re-enrolment responsibilities. This lack of understanding extends to larger employers, with a quarter of businesses with up to 249 employees unaware of re-enrolment.
Increasing contribution rates
Worryingly, awareness of the changes to the minimum contribution rates was lower still.  From 1 April 2018, the rate increases to 5% in total, of which 2% must come from the employer. From 1 April 2019, there is a further increase to 8%, of which 3% must come from the employer.  Only two-thirds of businesses employing 50-249 people were aware of the level of the 2018 increases, with awareness dropping to less than half for the smallest employers.  Awareness of the 2019 levels is lower still.
While the Pension Regulator's director of enforcement, Darren Ryder, stated that, "These new figures show auto-enrolment is now simply part of running a business," it is clear that many employers have focused on the initial enrolment process and have missed the fact that there is more work to do.
Practices need to be alive to the impact on their costs as the minimum contribution rates go up.  With practices already under pressure to increase salaries to keep pace with a headline rate of inflation of nearly 3%, an additional 1% increase in the pension contribution next year is going to lead to a squeeze in profits unless firms are able to raise fees to compensate.
Business owners need to build these increased costs into their budgets and forecasts so that they can model the effects on their practices. 
Firms which remain unsure of their responsibilities under auto-enrolment are clearly not alone, but seeking advice quickly is essential as they may already be late in complying.
Postscript:
Mark Twum-Ampofo is a business adviser and partner at chartered accountant Kingston Smith