Dear Matthew: "Sometimes I spend more time undoing their work than being supported"
BD's agony uncle on employing part II architecture graduates who have trouble knuckling down
Q: My office has a tradition of taking on fresh part II graduates from the best universities. That is great, but when I explain the work that needs doing, they often complain or go off on a tangent. Some days I feel I have spent more time explaining the complexities of how things are done and undoing their work than being supported. Have you any tips about how to handle this?
A: Perhaps it is not surprising that after years of an education that encourages flicking through glossy magazines and developing an opinion, it comes as a shock that being an architect might involve working two months solid on producing a door schedule.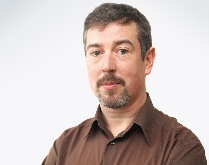 When I think back to one of my first jobs as an architect, I can't help but blush at the impatience, and almost anger, I felt. One of my first jobs was a house in India for a rich industrialist, and his main concern seemed to be the relationship between the WC and the tap in his bathroom! So naive was I that it was a total shock that the client wouldn't automatically see things from my point of view.
Ultimately your problem comes down to honing your skills in delegation, and politely managing your assistants' expectations. Identify tasks that can be wholly handed over to the newbies, which will keep them away from areas where their involvement would make you nervous. There is nothing more likely to cause friction than you constantly conveying your disquiet at their abilities. You are in control: avoid passing over tasks in order to show them they don't understand.
Clear roles also help. Confusion comes through not understanding when they are assisting, and when they are leading. It is easier to negotiate the former if you define the latter: "I know we have this donkey work, but alongside you can do this really interesting work too."
You need to think in advance of setting tasks. Show them a past example that does what you need, identify where it can be improved and offer them the challenge of doing so. Also, define ownership.
For example, pick a particular relationship, say, with a non-critical supplier, and big this up as their domain, making it clear they are leading. Attend the meetings, but make sure you acquiesce total control to them and observe how they do. Having this responsibility might be enough to give pride, ownership and motivation, as well as allowing you to see what they can handle.
Postscript:
Architect Matthew Turner of buildingonarchitecture.com has worked at a range of offices as well as being a client adviser, project manager and competition juror. Send him your questions at dearmatthew@ubm.com