Dear Matthew: How do I cope with the post-holiday blues?
BD's agony uncle offers some advice to an architect whose summer break caused him to re-examined his entire career
Question: I have just had a brilliant summer break, but now I am back I feel completely demotivated. In the middle of the holiday, at the point when I was completely relaxed, I began thinking about my fundamental expectations as an architect. I am successful, the practice I work for is actually doing OK at the moment - in fact, we win awards. But where I am just isn't where I thought I would be.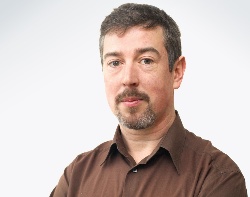 Answer: This column has also taken a summer break, and I have received emails asking why. The answer is we all need breaks, and I love them.
Time off can be rejuvenating, allowing us to recharge. But holidays can also do the complete opposite — painfully drive home that the everyday grind is unfulfilling. Your email didn't give many specifics, so how about if I state two views, one cautious and one not?
I had an elderly relative who died a couple of years ago, at the age of 103. An incredible innings — she was completely with it, right until the end. When she talked about her life, a period living in France was always in the foreground.
Over the years, the way she talked about it made me assume that she had spent years there. It came as a shock to discover, when she was in her late nineties, that it had been only six months! It wasn't as if she was erasing her past, but it was clear that a lot of her life was just not newsworthy. Whole decades didn't feature.
You shouldn't make yourself homeless, but life isn't a rehearsal — go ahead and do it
Life is long, and we suffer from the expectation that it should be constantly stimulating. We all can't be Zaha Hahid; for most of us being content with what we have can be the best way to feel fulfilled.
Now, to completely flip to the opposite. Think back to the precious moment when you recalled the expectations of your younger self. If you can see options that still interest you, then that is something to cherish and work on. Therein could lie your motivation.
Whether you imagined you would be working on architecture that helped people, or had thought you would be turning a good profit to allow tinkering on other projects, it is perfectly possible to turn your career to either of these, with sufficient determination once you are focused.
Too often in mid-life, and especially now with a headwind of bad news about the economy and our decreasing standard of living in the future, fear of the unknown wins and risk-taking loses. Clearly you shouldn't make yourself homeless, but if you have a strong inkling that you should be a different architect, you're lucky; many don't. Life isn't a rehearsal — go ahead and do it.
These two opinions are obviously extremes. But which feels closer to you? By all means, do write in again telling me, and we can take it from there.
DO YOU HAVE A QUESTION?
Email dearmatthew@ubm.com
To ask a question, share your views or read more advice, go to bdonline.co.uk/dearmatthew
Postscript:
Architect Matthew Turner of buildingonarchitecture.com has worked at a range of offices as well as being a client adviser, project manager and competition juror.