Dear Matthew: How can I avoid being pigeonholed?
BD's agony uncle looks at how to approach an employer to gain more opportunities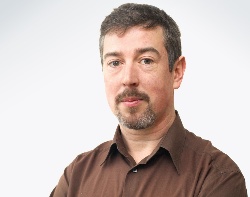 Question: In my office, I only get to work on projects at feasibility stage; I feel like I am pigeonholed and never get to work on projects that are on site. The trouble is because I am known for doing what I do, I always get the same work.
Answer: With the wonderful range of activity that architects can get up to, it's great that a rewarding career can be carved out within a narrow skill in architecture. But this can also feel constraining, and that sounds like you.
The key is knowing yourself and what will keep your interest. One person's pigeonhole is another's specialism. Sometimes your suitability for where you end up is character based, such as client facing work, or comes from technical knowledge, such as handling all the specification detail. Other times it is merely because that area was the only opportunity opened up to you.
Do you want to get involved in the other end of projects because you actually want to be on site, or is it that you feel the injustice of not being given an opportunity to have a wider range? Double check your motivation as asking to change your workload will require you to stick your neck out.
It might sound obvious but if you decide you really want to get out of your niche, speak to your boss about available opportunities. Bosses are unlikely to pick up this kind of thing by osmosis, especially if you are good at what you do.
Of course you need to be aware that your workload is not necessarily in your bosses' gift. The office may love to have more projects on site, but they somehow never get there.
So make clear your interests, indicate how hard you will work to learn the required knowledge if you are given the opportunity, then monitor what the boss is doing to help you.
Another way to enjoy delivering end results is outside of your day job, by considering private jobs. That way, you can bridge between your big-scale day job, and your small-scale evening work.
However, if you feel this is constraining you, and you not only never get site work in this practice but get progressively frustrated, then consider moving. A new office can allow for a certain degree of reinvention. But be mindful that most new employers have taken you for your track record, not for taking risks on new staff.
DO YOU HAVE A QUESTION?
Email dearmatthew@ubm.com
To ask a question, share your views or read more advice, go to bdonline.co.uk/dearmatthew
Postscript:
Architect Matthew Turner of buildingonarchitecture.com has worked at a range of offices as well as being a client adviser, project manager and competition juror.