Back catalogues are powerful promotional tools
Like musicians, architects shouldn't underestimate the power of a back cataglogue.
The business life cycle for architects is extraordinarily long. The period between the euphoria of being commissioned and the completion of the job can be years or, in some cases, decades. Therefore, it is understandable that for many architects, the marketing and promotion of a completed project often has an air of "hatch, match and dispatch". Get some coverage and move on emotionally and physically to the next project, which is providing fresh intellectual stimulation or, in some cases, keeping your practice alive.
However, as most rock groups from the 1970s have discovered, you should not underestimate the power of your back catalogue. While it is true that a section of the media demands "the new", there are plenty of opportunities for profiling your projects for up to two to three years after completion. Materials-focused features, profiles on post-occupancy feedback, sustainability and sector-specific supplements are just a few of the ways in which you can generate additional and sustained interest in your project.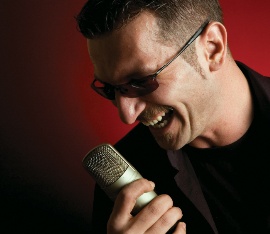 Remember that your project's shelf life is longer when looking at international architectural publications, which often use editorial calendars (usually available in the magazine's media pack) to structure their content, giving you specific opportunities to pitch to. The demand for quality residential projects is almost insatiable and, providing you have good imagery and the co-operation of your client, you can pursue coverage opportunities for years.
The key to success is forensically listing all of the key features of your project and what is truly interesting about the design that will give it relevance beyond launch. You don't need to produce reams of text, just have an understanding of what will be appealing in the future. Make sure you gather quality images that support each aspect of the story you want to tell. Brief the photographer at the beginning — going back to rephotograph a job is expensive, time consuming and doesn't always produce the best results.
Events, industry awards, tours and being published in books are also excellent ways to continually showcase your project to key audiences that you want to talk to.
A quick look through the programme for Open House London 2012 demonstrates this perfectly. This year, there are more than
750 buildings open to the public, both new and old. Regardless, the demand for quality architecture never dims.
Leanne Tritton is managing director of ING Media