Why Tweet?
Three architects from the #BDTwitter100 explain why and how they use Twitter

Indy Johar is a founder of Zero Zero architects
"I do find Twitter genuinely useful. It's about sharing information and having access to one of the most powerful networks in the world. It's a mass collaboration network and a new medium for discussion and if you use it in that way then a lot of opportunities do come up. We have made real life contacts from it and money has changed hands, but it's not about the money.
"People can build a community around whatever they're interested in. The issue is not whether Twitter is any good, it's about whether you've built a useful community within it. I follow a mixture of economists and people writing about social issues, new challenges in design and ethical issues. I do follow a wide range of people but I also contribute to the conversation.
"This is not a selling medium. Some architecture practices do try to use it that way, but you shouldn't just talk about your own projects. It's not vanity publishing."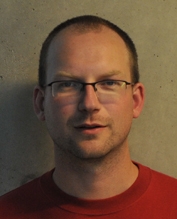 Elrond Burrell is an associate at Architype
"The business case for Twitter is hard to quantify. We have picked up the odd thing that we want to bid on before OJEU. There are a lot of technical conversations that are useful. It's easy to jump into a conversation with trusted individuals and ask if they have experience on a particular issue. We try not to get too involved with the general chit chat.  
"We see Twitter as a low investment tool. We share information with other people in the hope that they will share their information as well. The primary attraction of it is that democratic peer to peer knowledge share; generally architects don't share information very much because we're worried about competition.
"I mostly follow people that are involved with Passivhaus or Revit-based bim stuff and a few software providers. A lot of these people have blogs, but trawling through them all can take a lot of time, so seeing a heads up on something new on Twitter is useful."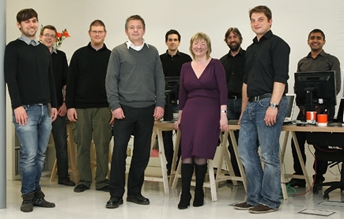 Olli Blair is a co-founder of ABIR Architects
"Some people use Twitter quite cynically for marketing but they're very easy to spot. Our main driver is, and I know this is a naff expression, engaging with the community.
"We're still finding our way around. Certainly you can use it for networking. You don't have that fear of approaching someone because they're a big name, and I think that makes it quite a democratic tool as well as open to a lot of rubbish.
"It's very important to talk to other architects - we all struggle with the same frustrations on a daily basis - and Twitter is a way of doing that. You're able to communicate without fear of people of finding out your client list.
"It can help with awareness of events and education, cpd, what's going on in your local area, things that could be important to our practice, but it's also a way to talk about what we're doing to raise our profile and show people that we are consistent and that they can trust us."