Why might my practice be affected by the forthcoming Bribery Act?
What does the forthcoming Bribery Act mean for me?
The recent conviction of a British building firm of foreign bribery charges has brought bribery into the spotlight, particularly in the construction sector. While it is obvious to state that "bribery is bad", organisations, particularly those operating internationally, need to be aware that the bill has potentially far reaching effects.
The Bribery Bill, which is likely to become law before the general election, will significantly extend the powers of the UK courts in an effort to combat what is seen as an increasing problem. The bill will place emphasis upon a company's anti-corruption policies and procedures.
In short, any form of bribery will amount to an offence, for both the giver ("active bribery") and the receiver ("passive bribery"). The bill also creates a separate offence of bribing public officials for some business advantage.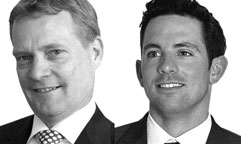 But it is clause 7, "the corporate offence", that UK firms need to consider. A commercial organisation will be guilty of an offence if a person "associated with" it is found to be guilty of bribery. "Associated with" is defined broadly and will encompass employees, contractors and agents anywhere in the world. This is the risk.
If, for example, you engage an overseas agent to assist in securing new business, their activities could unknowingly land the UK firm in hot water. Liability is strict: it will be no excuse to say that the "payment" was reasonable, or in accordance with "local business practices". However, it is a defence if the organisation can prove that they had in place "adequate procedures" to prevent persons associated with the organisation from undertaking such conduct.
Prior to the bill coming in to force, the government will publish guidance on what constitutes "adequate procedures". They are likely to include the need for clear strategies and training to combat this issue. There should also be evidence of careful monitoring at all levels of the business, from the board room to the factory floor.
That these offences will be taken seriously is evidenced by the severity of the potential penalties — up to 10 years imprisonment, and, for corporations, an unlimited fine.
The key message is to ensure that you have "adequate procedures" in place before the act comes into force. PP
Firms keep undercutting me
I am losing out on jobs with my regular clients to new practices who are submitting ridiculously low fee bids.
The work can not be done properly at these rates.
What can be done about this?
The undercutting of fees is a big issue for everyone in a continuing recessionary environment, where competition is fierce for the limited work available.
Below-cost fee bids may be seen as a desperate but viable solution to maintain cash-flow and keep in business during a downturn. But this not a sensible tactic. Many business failures occur during the recovery period, as operational and salary costs rise while work continues on fees levels negotiated during the depths of a recession.
Having implemented all measures to reduce your cost base, you need to establish the lowest level of fees you need to sustain your practice and properly do the work. You must stick to these levels, painful as it might be to lose work from regular clients.
Otherwise you might as well save yourself the bother and give your clients the losses you intend to make on their projects. If your clients are prepared to use an
unfamiliar practice to save money, they are purchasing their architectural services on "cost" more than "value", so doing "loss leaders" to attract or maintain this type of client is pointless; you will never recoup the losses.
Your fee-negotiating tactics should be based around convincing your client of the value of your service, and why it is better to pay a bit more for your service, rather than your cheaper competitors'. Make it clear what your fee covers. Be bold in asking your client to compare your proposal with that of your competitors, is your client comparing like with like? You could offer to consider lowering your fee for a lesser service or for a similar level of service to your competitors'.
More positive is to present your proposal based on the added value you can give to the client. An awareness of the client's own beliefs and aspirations will help to identify where added value can most profitably be offered.
The RIBA Value Toolkit for chartered practices can assist in identifying added value, while the Cabe Value Handbook identifies six types of design value: exchange value, use value, image value, social value, environmental value and cultural value.
For some projects it may be appropriate to focus on the return on capital investment though the project's exchange value. Environmental value may relate to both the reduced environmental impact and also the whole-life value, in terms of adaptability and operational costs. Practice reputation, location, specialist skills, customer service and personal chemistry all have a role to play in your client's value equation.
To be successful, particularly in a highly competitive recession, you not only need creative flair, business acumen and technical ability, but also the confidence and vision to inspire and convince clients that they need you because you are worth it. RB
Postscript:
Disclaimer
This column is for general information only, and is not intended to convey legal advice. It should not be relied on or treated as a substitute for specific legal advice relevant to particular circumstances. Neither BD nor the contributors' employers accept any responsibility for the personal views expressed in this section.