Civic Architects has submitted plans for a roof extension to the Royals Youth Centre in Rainham, north-east London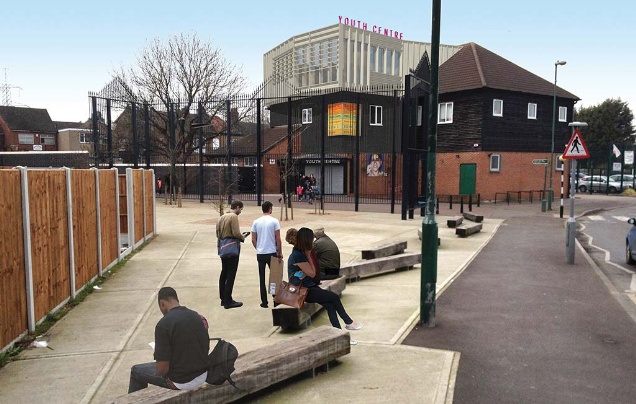 The existing youth centre was built 15 years ago and is located next to a public seating area created in 2010 by London-based East Architects.
The two-storey building currently features large hall spaces at ground and first floor levels as well as offices, a kitchen and a small external playground.
The proposed extension has been conceived as a "tree house" or "cabin" and creates an additional floor and cantilever over the existing entrance.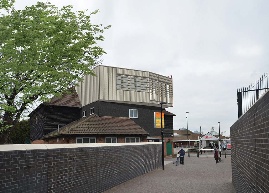 The aim of the project is to give the centre a new identity that participates in Rainham's changing civic profile.
Materially, Civic Architects was inspired by other civic buildings in Rainham village, such as Rainham Hall and the local church.
Dan Jones, director of Civic Architects, said: "We want to align the Royals with the same civic status that these buildings have."
The extension is clad in deep timber fins to provide solar shading, while the green-grey colour of the wood references the colour of the concrete square below. In addition, a glazed corner displays the youth activities taking place within.
Jones added: "The fins are provocative, like the aspirations of the building's young users, reaching out (as with the cantilever) to communicate a presence over the seating area below."
The project is being partly funded by London mayor Boris Johnson's Outer London Fund for Havering Borough Council.