A refurbished 1960s ski resort apartment increases the living space without touching the structure
Paris-based H2o Architects has reconfigured a 1960s apartment in the French ski resort of Les Menuires, France.
The brief was to increase the living space without touching the structure; create two bathrooms instead of the one existing, and preserve the number of beds — 8 in the 55sq m space — all while creating a separate circulation for each one.
To maximize the rather tight and constricted space, a timber furniture-wall frees up a generous amount of space and links all functions, like seating and storage. The triple orientation, ignored in the previous layout, is opened up giving panoramic views of the mountains.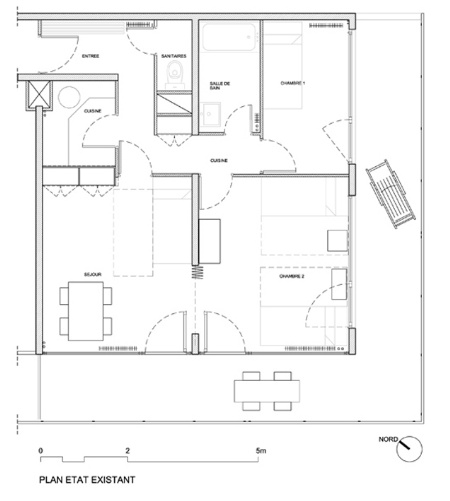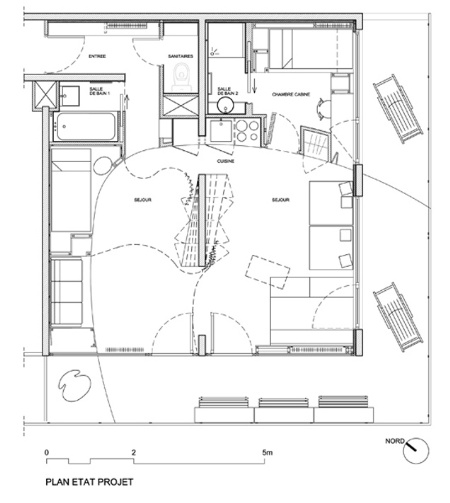 The secondary system allows sleeping areas to become more private with curtains that roll into the existing central wall. The central space is all white, leading into the matching wrapping terrace. The sleeping space contains a reading lamp, a small table, and its own storage.
Light-coloured birch plywood is used for the interior spaces, and American walnut plywood for the curved wall.