First look: Delvendahl Martin Architects' private house, Forest Hill, London
Delvendahl Martin Architects has won planning for a radical remodelling of a private house in Forest Hill, south-east London.
The site is located on one of the highest points in the area and enjoys unique views over the city to the north. The project proposes placing a new habitable roof form, containing the main living spaces, on top of an existing bungalow to take full advantage of the location.
"A roof with a view" was the key idea behind the brief for this four-bedroom house, which includes a new garage structure.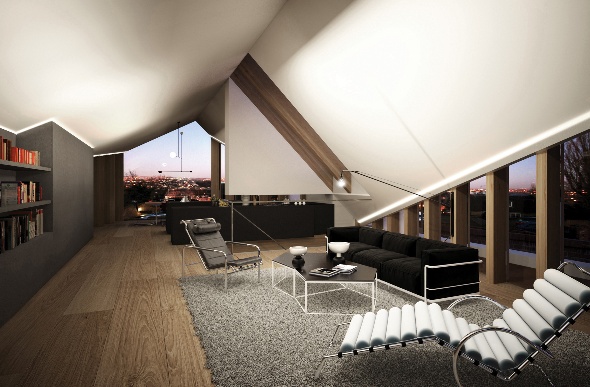 The shape of the roof was generated by placing a double-pitched volume over the entire footprint of the existing building and then sculpting open views to the north and south.
The main structure of the roof will be constructed using a series of laminated timber portal frames spanning from wall to wall of the existing bungalow, which will be resurfaced with a textured render.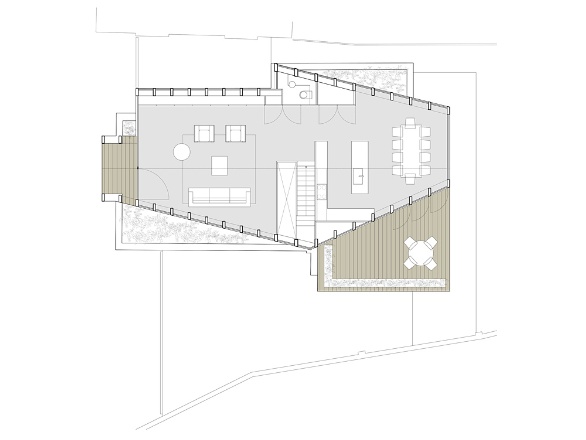 The timber frames of the new structure are intended to establish a robust yet sympathetic response to the half-timber and roughcast gables of the adjacent "cottage-revival" houses.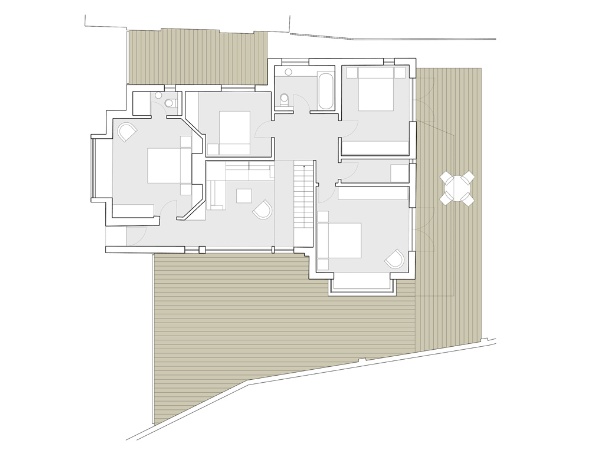 The new-built elements will be constructed using three main exterior materials: laminated timber frames, transparent and translucent glazing, and fibre cement — used in tiled form for the main roof elements and in larger panel formats for wall cladding.
The project is due to start on site at the end of the year.