Concrete Quarterly (CQ) is produced by The Concrete Centre four times a year and is free to download.
First published in 1947, CQ continues to champion iconic concrete projects.
CQ encompasses design guidance, aspiration, inspiration, vision and latest projects. It is aimed at all members of the project team and demonstrates the potential of concrete in terms of architectural vision, structural solutions, best practice and performance.
The following page showcases the best of concrete design and construction, alongside new videos and project studies from every issue of Concrete Quarterly.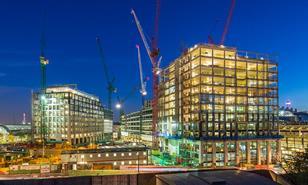 The transformation of King's Cross includes some of the UK's most sustainable office buildings - and concrete is key to all of them

Burwell Deakins' Exchange building gives Falmouth students a vibrant new thoroughfare in which to meet and study

Architectural standards were slipping at the 500-year-old St Paul's School in London, but the elegant exposed interiors and concrete colonnades of Nicholas Hare's new science building augur well for the future

Concrete creates a strong civic presence at two north London schools, while quietly working to reduce energy use within
Produced by BD.
If you'd like to do a video project with BD please contact Cameron Marshall on 0161 874 3809 or email cameron.marshall@ubm.com.