The discovery of oil propelled Qatar's capital from pearl-fishing village to world city. Now architects have created a new scheme that attempts to reconnect Doha with its past
As a European visitor to the Qatari capital, Doha, it is hard to shake the suspicion that in this part of the world history unfolds at a faster pace than at home. If we had made the trip 80 years ago, we would have found little more here than a small community of pearl fishers, whose trade had been newly devastated by the introduction to the market of Japanese cultured pearls. The economic collapse of the whole country — a tiny British protectorate with one of the most punishing climates in the world — seemed certain.
However, in January 1940 oil was struck, setting Qatar on a breakneck journey of industrialisation that picked up still further pace following the discovery of natural gas. Today, this country with an area approximately half that of Wales finds itself in possession of the world's third largest gas reserves and around 25 billion barrels of oil.
That history has rendered Doha all but unrecognisable from its pre-war incarnation. In the 1970s, soon after Qatar attained its independence, the coastline was remodelled dramatically, creating a wide semicircular bay across which the residents of old Doha could survey the city's new commercial centre rising on reclaimed land to the west.
Now well established, the West Bay district runs very much on north American lines — an accumulation of formally exuberant towers, distributed with little concern for the public life that they might frame. That outcome is more than a cultural disappointment. In a city where the average temperature exceeds 30°C for eight months of the year, it means that travelling by foot is frequently out of the question.
The Qatari royal family is by no means deaf to such criticism and through the Qatar Foundation — a cultural organisation chaired by the Emir's wife, Sheikha Moza Bint Nasser — it has devoted considerable resources to establishing an alternative model for Doha's growth. The most immediate outcome of that effort is set to be the comprehensive reconstruction of Msheireb, a residential quarter that originally developed alongside the historic town centre in the middle part of the last century. Over the coming decade the site will be transformed into a dense, mixed-use development of a character strongly indebted to the architecture of Qatar's past. Comprising more than 100 new buildings — funded to the tune of $5.5 billion entirely from the Qatari royal family's purse — this new city district promises to radically shift expectations of the form that urban development in the Middle East might take.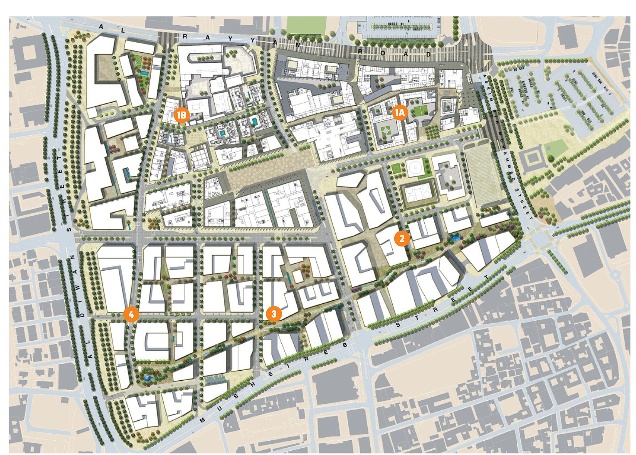 Msheireb Site plan
Phase 1A
Comprises the Diwan annexe, Amiri Guard, and National Archive.
Architect: Allies & Morrison
Phase 1B
Offices, town houses, apartments, hotels, schools, a cultural centre and mosques. Also involves the preservation of three existing "heritage houses" and the resiting and reconstruction of a fourth. Architects: Allies & Morrison, Adjaye Associates, John McAslan & Partners,Mossessian & Partners
Phase 2
Comprises retail, offices, apartments and cinemas.
Architects: Allies & Morrison, Squire & Partners, Gensler
Phase 3
Comprises retail, offices, apartments, an urban spa, day centre and hotels.
Architects: John McAslan & Partners, Mossessian & Partners, Eric Parry Architects, Squire & Partners, Mangera Yvars
Phase 4
Comprising retail, offices, apartments, a post office, a medical clinic and hotels. Architects: HOK, Mossessian & Partners
Msheireb Downtown, as the project is known, has its origins in a masterplan drawn up by Arup and Aecom (Edaw), which Allies & Morrison subsequently elaborated in architectural terms. Practice partner Tim Makower was closely involved in that work and led a team that has designed a number of buildings in the scheme. He is also writing a book that aims to define a set of principles that might underpin the development of a specifically Qatari architectural language, and has been part-seconded to the client to ensure that Msheireb Downtown accords with those ideals. "I wear," he acknowledges wryly "a number of hats".
Recalling the condition of Msheireb in 2005 when work on the masterplan got under way, Makower explains: "This was an area where people had built smart suburban houses just outside the old town in the 1920s — you could compare it to Edinburgh New Town — but when we came on board the place was really a slum." Not for much longer, though. In 2009, the entire 35ha site was levelled — with the exception of three houses deemed to be of historic interest. The speed with which the existing property ownerships were acquired and residents relocated offers a pointed reminder of how different the political context in Qatar is from our own.
This then is a project being delivered on land that less than a century ago was desert, and which has proved possible to clear with devastating ease. One would find no shortage of developers — or architects — ready to treat it as a tabula rasa. And yet, for the team behind Msheireb Downtown, it is clear that such a mindset is quite alien.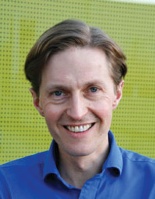 "In all our discussions on this project," Makower says, "the making legible of memory has been of paramount importance — it has been more important even than it was when we worked at King's Cross or Hamburg Docks. The city has changed so quickly that it's a bit like the Qataris have accelerated in a fast car and left everything behind them in a cloud of dust. It is hard to connect with the past here and they feel the distance."
That concern is discernible in the scheme's configuration around streets of a grain altogether closer to that of the adjoining historic souk than to that of West Bay. The plan takes account of the orientation of sun and wind, with the aim that — save for during the ferociously hot summer months of July to September — pedestrian life might be possible. The result is a grid but a grid that has been heavily massaged in response to found conditions — the curving course of the old wadi road to the south, the Mecca-oriented geometry of the souk, the retained houses. "The masterplan needed to be rational," Makower explains. "But we weren't looking for simplification; we were looking for something that grows out of the place."
That impulse has even extended to maintaining the notably eccentric lines of some streets that formerly cut across the site — despite the fact that almost every building along their route has been demolished. Kahraba Street, which was once — and will be again — one of Doha's smartest shopping streets, is one such case. It takes its curving line from an electric cable that was run, in the early fifties, from a substation to the first building in Doha to be electrified, the Diwan al Amiri — the Qatari governmental headquarters. Maintaining the street's line brings no practical benefit, but for both design team and client, the choice represents a gesture in support of cultural continuity. They have recently even tracked down the engineer that lay the original electric cable and are planning to interview him at his home in Beirut.
The first phase of works, due to complete later this year, comprises a group of new civic buildings designed by Allies & Morrison — an annexe to the Diwan al Amiri, the National Archive building and the barracks of the Amiri Guard. Although among the most monumental pieces of the scheme, these share a number of characteristics with later phases, notably the use of stone cladding, a tightly delimited ratio of window to wall, and the provision of perimeter colonnades that feed into chimney-like internal courtyards.
After initially approaching more than 100 firms, the Qataris divided responsibility for design between 10 practices — all of which, perhaps not entirely coincidentally, hail from London. The challenge that they presented was to make a direct response to the indigenous architectural culture — which Makower admits some practices have found easier to achieve than others. However, as is suggested by the inclusion of names like Mangera Yvars and Adjaye Associates among the design team, the aim is not to develop a neo-vernacular language. "We are trying to achieve something rooted in Qatari tradition but not old-fashioned," Makower says.
All buildings at Msheireb Downtown are targeting at least a LEED Gold rating, with a number aiming for Platinum — a commitment that represents a significant cultural shift in a country where a scarcity of fossil fuel is not a consideration. But while Qatar's natural resources may last for centuries, the likelihood is that clean alternative fuel sources will become available much sooner. Perhaps because the collapse of the pearl trade is still a relatively recent trauma, Qatar's leaders have a particularly keen sense of the need to diversify their country's economy in response to that threat. This, ultimately, is the Qatar Foundation's task. One way that it is addressing the challenge is through the expansion of higher education, with the creation of the vast university campus, Education City, being another of its key projects in Doha.
Tourism is seen as another opportunity area and it is no coincidence that the completion date set for Msheireb Downtown is 2022, the year that close to half a million people from across the world will descend on Doha to attend the Fifa World Cup. Completing the hotels that form a substantial element of the scheme is going to prove essential to accommodating that influx.
Although the Qatar Foundation undoubtedly sees the project as an act of cultural philanthropy, it is nonetheless seeking to make a profit. That is an important consideration not only because it intends that the development will bankroll the future expansion of its work but, perhaps more importantly still, because it wants to build a model that other developers will seek to emulate.
That is the ultimate prize — to create a market for a form of urbanity for which there is currently no demand. Msheireb Downtown already looks certain to be a hugely impressive piece of design. If it can prove a commercial success too, it stands to change the face of cities across the Middle East.
Timeline: The history of Doha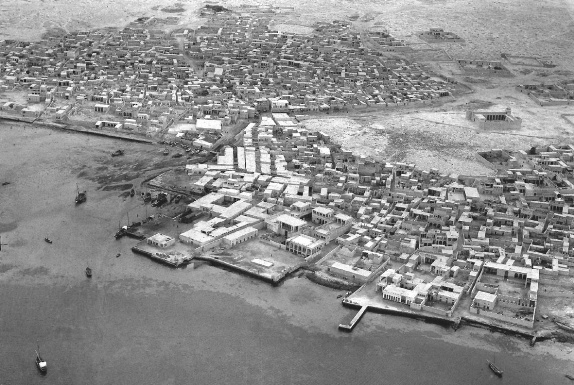 1940
Qatari oil discovered.
1950s
Doha Old Town expands to waterfront.
1971
Qatar becomes an independent sovereign state.
1995
Sheikh Hamad bin Khalifa Al Thani becomes Emir after seizing power from his father in a peaceful coup d'état. In the same year he establishes the Qatar Foundation, "to support Qatar on its journey from a carbon economy to a knowledge economy by unlocking human potential". Its chair is the Emir's wife, Sheikha Moza bint Nasser Al Missned.
2005
Sketch masterplan for Msheireb Downtown developed by Arup and Aecom (Edaw) with subsequent architectural elaboration by Allies & Morrison.
2009
Enabling works begin on Msheireb site.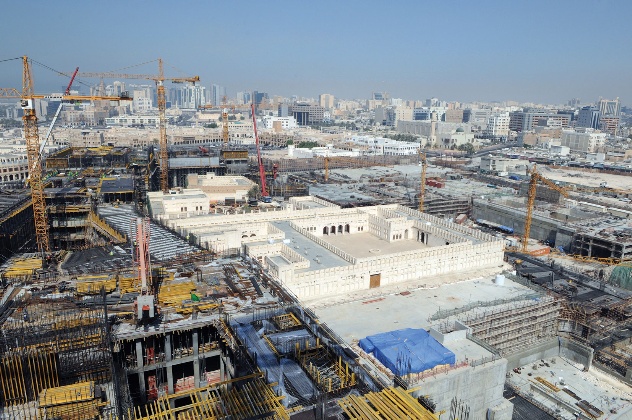 2012
Work on Phase 1a, comprising three new civic buildings designed by Allies & Morrison, to complete by the end of the year.
2022
Final phase of Msheireb, including a new metro station, set to complete in time for Doha's hosting of the Fifa World Cup.