Have your say on this year's nominations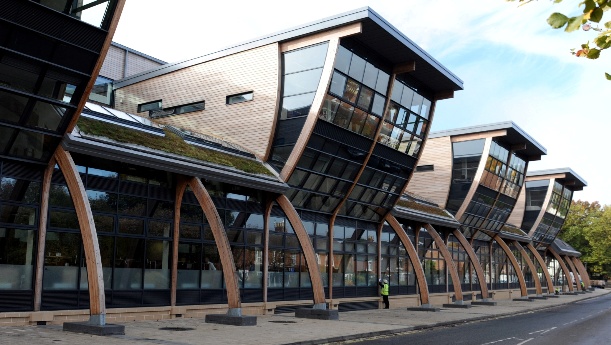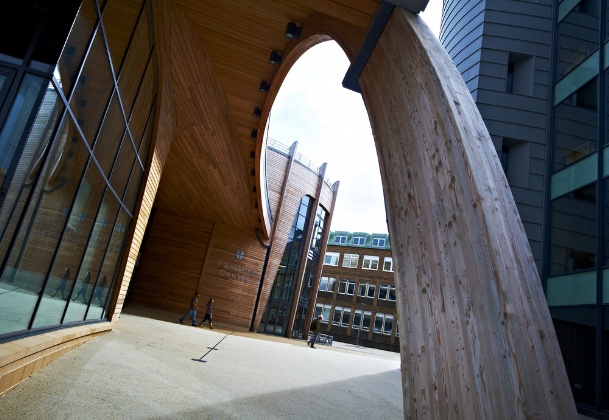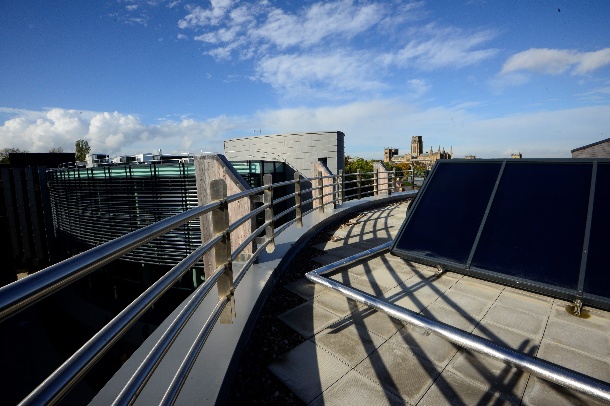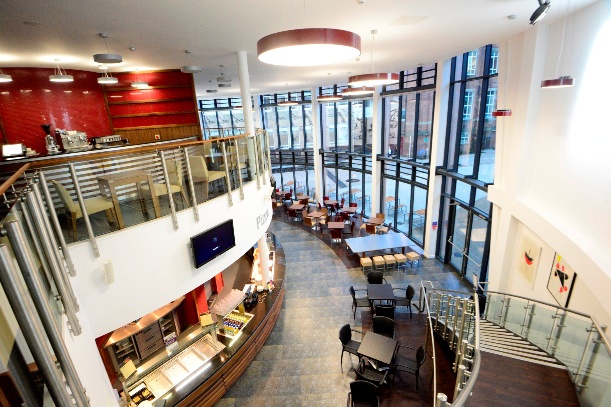 From the nominator:
The Trustees of the City of Durham Trust would like to nominate the Palatine Centre at the University of Durham for the Carbuncle Cup.
The University's Gateway Project was the biggest development by far in Durham in 2012, consisting of an extension to the library and the Palatine Centre. It is the latter we are nominating for the Carbuncle Cup.
The Palatine Centre is a townscape disaster. It was perfectly acceptable that the Stockton Road frontage should be developed, and understandable that a more efficient assembling of some university services in more agreeable accommodation should be desired. However, the elevation on to Stockton Road breaks all the basic rules of architecture and urban design. Context is the first principle: place comes before building. To what does the Palatinate Centre relate: where is there any hint of 'Durhamness' in its form or materials? Durham, as the Local Plan acknowledges, is characterised by brick or stone, simple robust shapes, vertical lines and a predominance of solid over void. The glass, with simplicity abandoned for a series of curves and flowing lines. The large, alien structure has drawn a unanimous response from the Trust, English Heritage and architects of national or international standing, who have summarised it as overbearing, unduly intrusive, aggressive, monstrous. Truly, an opportunity lost.
The University's photographs do not show the context of this building: the other side of Stockton Road is a graveyard and two-storey terraced houses which the Palatine Centre towers over. This building is totally out of context. Whatever the merits of its interior, its external appearance justifies our description of it as overbearing, unduly intrusive, aggressive and monstrous. It would be a worthy winner of the Carbuncle Cup.

Local news report
More project information from the University of Durham
Postscript:
Carbuncle cup nominations are now open. Email yours to bdonline@ubm.com or tweet your nomination using #carbunclecup
Any building with a known designer and client that completed in the last 12 months or is due for completion or partial completion before July 2013 is eligible.
Each week we'll feature one nominated building. The buildings with most comments will automatically make the shortlist alongside those selected by the judges.