Will bim make architects more vulnerable to being sued?
We've read some horror stories about architects' liability regarding bim. Is this just scaremongering or will bim make architects more vulnerable to being sued?
Source: Angela Salt
Building information modelling shares project information between all those involved in designing a building, facilitating co-ordination of their input and making it easier to spot design problems. To this extent it could be seen as something that might reduce architects' liability.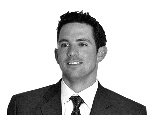 However, there are potential legal problems. These largely arise from the way bim combines information from those involved in the project into a single model, blurring the lines between who has done what.
The first issue surrounds who owns the bim model and the information within it. As designs from different consultants become part of the model, ownership of designs and information becomes much less clear. The employer may require the architect to retain overall design responsibility, but the architect may be unwilling.
Other liability worries include potential failure of the software through corruption of information or incorrect processing, and confidentiality of information.
Architects working on a bim project need to ensure contractual documentation is clear on the issues above, delineates their areas of responsibility and risk, and addresses any future use that can be made of the bim model. It is also important to inform professional indemnity insurers that the architect is undertaking this type of work.
In light of these issues, the insurance industry has had some concerns about the use of bim. However, in November the government announced it would trial a "no-fault" project insurance on a Ministry of Justice bim programme.
bd and Building Present BIM Show Live, a 2 day conference and exhibition taking place on the 9 and 10 May 2012 at the Business Design Centre, London. Visit www.bimshowlive.co.uk to register.
Postscript:
Disclaimer
This column is for general information only. It should not be relied on or treated as a substitute for specific legal advice relevant to particular circumstances. Neither BD nor the contributors' employers accept any responsibility for the personal views expressed in this section.