Are UK schools losing their best teachers?
Yes, says Stephen Bates, there are better opportunities overseas; while Robert Mull says UK education is hard to beat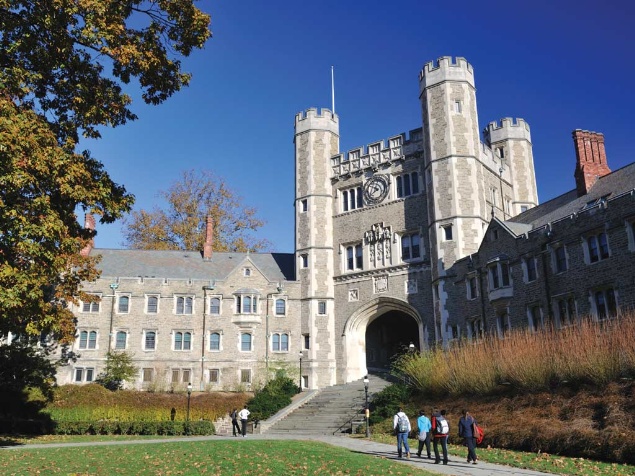 Source: iStock
'Yes'
Stephen Bates
Director at Sergison Bates and professor of urbanism and housing at the Technische Universität in Munich
Are the best teachers full-time academics or practising architects who teach part-time? Both are important in any learning environment, but if this debate refers to accomplished architects who also teach, it is true that the conditions on offer in schools outside the UK are extremely attractive. For this reason UK schools have lost good teachers to overseas institutions.
Architecture schools in Switzerland, the US, Germany and Austria provide better opportunities for staff and students.
For example, their resource infrastructure includes teaching assistants who support professors with student contact and research. As Professor of urbanism and housing at TU Munich I work with five part-time assistants. Funding is available for publishing, and salary levels are appropriate to the commitment and investment required to teach at a high level. They also offer staff a high profile within the European architectural community.
It is rare that UK schools can match any of these conditions. I suspect that, given the choice, and provided that personal circumstances allow for travel and periods of absence, many teachers currently at UK schools would take the option of teaching abroad.
The reality is that although some teacher-architects continue to be based in the UK, they choose to teach abroad; for others this is a goal, and for an increasing number of students, greater freedom of travel and access to institutions abroad means that they are beginning to follow the same path.
'No'
Robert Mull
Dean, Sir John Cass Faculty of Art, Architecture & Design, London Metropolitan University
It's tempting to spend time in the relative comfort of a well-funded foreign school, and I have done so myself. But in the end the agitated and dynamic world of UK education and practice is addictive and hard to leave for long. I am not alone in feeling like this. This September Peter St John will return to London Met and Deborah Saunt and the AOC will also return after teaching in Lausanne and Yale.
Why? Because the best architects continue to teach in the UK not for the money but because it connects them with the reality of the UK and because they value students who keep them real in a way no other students can.
When they go abroad it is because they carry the spirit of UK education and practice. British architectural education is still seen as disciplined, experimental and challenging and foreign schools want it. Recently Robert Stern invited UK practitioner/teachers to do time in Yale. But they all came back!
Ultimately whether leading practitioners teach abroad or not is a distraction. The threat is not that our brightest and best practitioners will teach abroad but that our students faced with high fees will be the ones that move. Perhaps then our best teachers will be forced to follow and deliver in exile a bastardised offshore version of a UK education that our students can no longer afford and this country is no longer willing to pay for.
Thankfully it has not come to this and the practitioners I most respect continue to give their time, energy and enthusiasm to UK schools despite low pay, restrictive validation criteria and press scepticism. For me those who make this important choice are by definition the best teachers and we should thank them.