Architect of the Year Awards 2013: International Breakthrough
Find out how to enter one of this year's most hotly contested awards
This award is given in recognition of the British practice that has shown the most courage and imagination in opening up work in an international market. Entrants should provide a statement in no more than 500 words describing how they have set about developing a presence in a foreign country and the range of projects that they are developing there. The judges will be particularly concerned to see evidence of collaboration and how the resultant architecture has responded to local conditions. Entries should include evidence of at least two projects designed in the past two years for sites in the selected country. It is not necessary for projects to have been completed.
Find out how to enter this category
The 2012 Winner - Hugh Broughton Architects
Hugh Broughton Architects has created a role for its practice in a new international market. The architect designed a series of research stations in Antarctica and Greenland, for clients including the National Centre for Antarctic and Oceanographic Research and Korean Polar Research Institute. The Halley VI Antarctic Research Station, for the British Antarctic Survey, is a self sufficient research base floating on an ice shelf 900 miles from the South Pole. A series of highly insulated steel-framed GRP-clad modules sit on giant steel skis and hydraulically driven legs. These allow the station to climb up out of the snow every year and relocate if the site calves off as an iceberg. The judges recognised that the practice had engaged with the specific issues of the place, rather than exporting a "British" architecture abroad.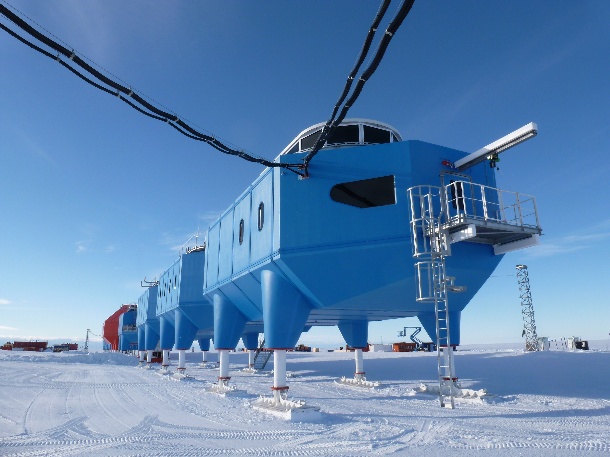 Source: Hugh Broughton Architects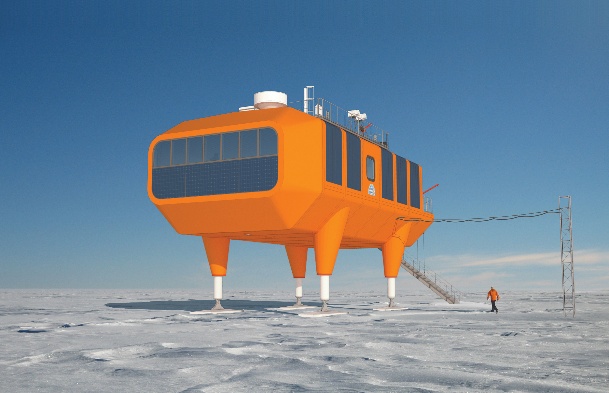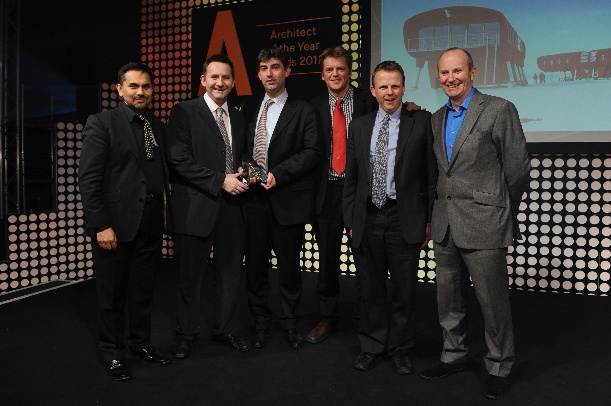 Source: Steve Burden photography