Foster & Partners designs 3D printed lunar base
The structure will be made from lunar soil
Foster & Partners has revealed its designs for a 3D-printed moon base made from lunar soil.
In 2009 the European Space Agency enlisted the help of the practice, which has devised a weight-bearing 'cantenary' dome design with a cellular structured wall to shield against small meteoroids and space radiation.
Inside a pressurised inflatable space would be used to shelter astronauts.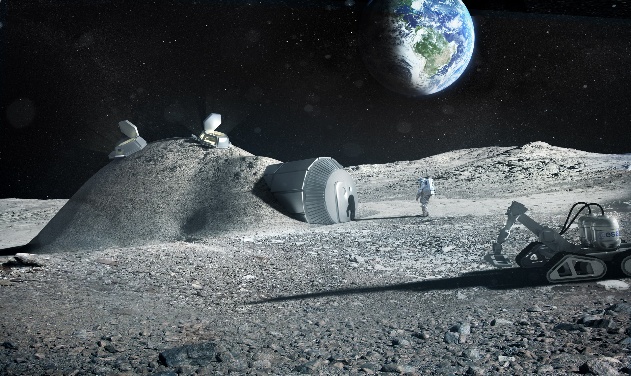 Source: Foster & Partners
The base's design was guided by the properties of 3D-printed lunar soil, with a 1.5 tonne building block produced as a demonstration.
"3D printing offers a potential means of facilitating lunar settlement with reduced logistics from Earth," said Scott Hovland of ESA's human spaceflight team.
"The new possibilities this work opens up can then be considered by international space agencies as part of the current development of a common exploration strategy."
Source: Foster & Partners
Factors such as controlling lunar dust – hazardous to breathe in – and thermal factors will require further study.
"As a practice, we are used to designing for extreme climates on Earth and exploiting the environmental benefits of using local, sustainable materials," said Xavier De Kestelier, a member of Foster's specialist modelling group. "Our lunar habitation follows a similar logic."