"We're very happy with the term magic realism"
Job Floris and Sandor Naus of Monadnock talk to Hugh Strange about the mixed legacy of the Superdutch generation and the importance of creating new stories from old traditions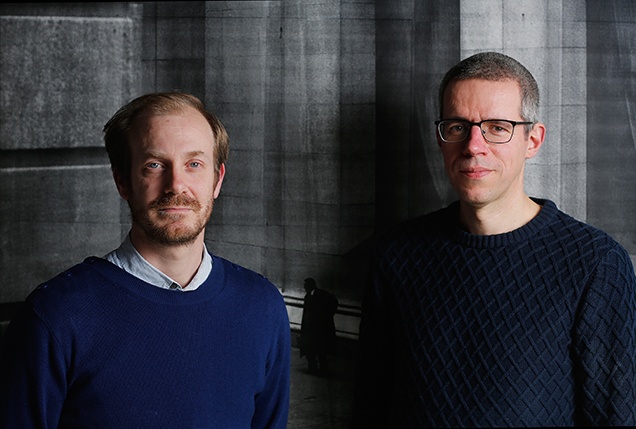 Source: Bas Czerwinski
I'd like to start by asking very briefly about the two of your backgrounds, as well as the types of projects and contexts you've been working on since you established Monadnock?
For most of our career we've mainly worked in urban environments, and consequently find fascination in these places of congestion. This probably echoes in our proposals, and in our approach and thinking, although we are currently also working on a visitors centre for a Dutch National Park in a very rural setting.
Many of these completed projects are relatively small in size, but appear to engage with preoccupations beyond the scale of their immediate settings. Could you say a little about the potential you see for a small building to engage with its context on a city-wide scale?
For us, the biggest challenge is to engage both with the direct context, by incorporating its specific character, and also with the project on a more abstract, or conceptual, level. We try to make the project always part of a larger set of narratives, which are mostly to be found in the conventions of urban settings: architectural elements and inspirations we import from the local area, from other parts of the city, or from abroad, providing a new condition to the project's context, and equipping the building with a certain degree of autonomy. Besides, we feel we cannot completely trust a context as a fixed condition. Architecture should position itself and speak so even the smallest intervention should contain an ambition that tops the context, liberating it from a stranglehold of practicalities. Perhaps this makes it urban. So yes, they're embedded in the context, but at the same time they're also lifted out of the context.
How do you think these preoccupations position the practice in relation to the Superdutch generation of architects before you?
Well, the Superdutch brought our generation several things – this makes it part of our field of reflection, whether deliberate or not. But, the ignorance of many members of this generation towards the act of building has been shocking and unsatisfying for us. Although the strength of their conceptual thinking in the Dutch discourse of the 1990s was attractive, the interpretation of this seems to us too limited. It made us move to Flanders just after our studies, where we found more surrealism and subtleties, the use of historical references in contemporary practice, and also a greater interest in the architecture being informed by the making.
In contrast to that generation of Dutch architects, your projects seem to display a tangible interest in tradition. Is that the case?
Since the Dutch context offers an almost blind, uncritical belief in progress, it also tends to burn its bridges, and any understanding for tradition and convention seems to be lost. Unfortunately, in the Netherlands, this also generated a retro-movement of "traditionalists", with an equally disappointing agenda that rejects any idea of progress. So, we've been searching for a position between these, and gradually we found peers in this approach, first abroad, with international colleagues of our generation, such as [Swiss architect] Lutjens Padmanabhan, and then also in the Netherlands. In our buildings we try to simultaneously integrate conventional elements and contemporary ones. Conventional elements because we think it's worth weaving these into the present in order to demonstrate that architecture should also be considered as cultural production. Besides, our buildings should not necessarily completely alienate people, we don't think only spectacular things should fit to the idea of architecture.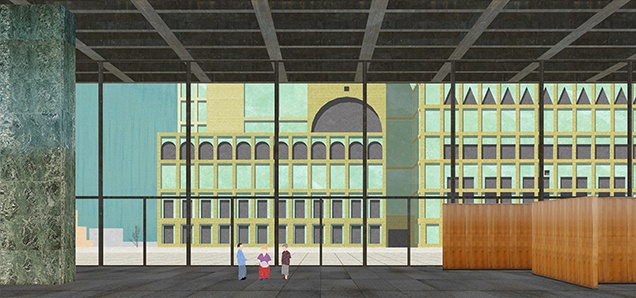 How does this relationship between convention and invention play out in the practice's output?
Combining convention and invention forms quite a balancing act. For us this is related to visual phenomena like figuration and abstraction. These seem to highly influence one's understanding and interpretation of a building. We try to refer to elements from the past in a reduced way instead of a literal one; coding a building by the use of elements from the conventions of architecture in order to position it. Too much reduction creates an echo that is too vague, and literalness makes it dull. It was probably the Piraeus housing block [in Amsterdam] by Hans Kollhoff that contained this shock of the old: of something that has been around for a long time, yet does not completely offer the satisfaction of the well-known, and is instead more demanding and associative in character.
Perhaps also relating to this question of an engagement with tradition, and in common with the Piraeus building, many of your buildings have been constructed in brick. What are the attractions of this material?
It was never a decision for us to use only brick, but there are many reasons to choose this particular material. Besides the handicraft and conventional connotations, which we fully embrace, it also contains a very pleasant measure and resolution, as it can simultaneously be abstract and tactile. We realised that tactility is an important enriching layer and, finally, that brick is a very local material and there are still craftsmen taking pride from good masonry. When observing precedents that we admire, such as [Oswald Mathias] Ungers and [Aldo] Rossi, we've always been disappointed by the lack of interest others have shown in the tactility of their buildings. It's as if there was no evolution between the drawing table and the construction; that the image was to be obtained as closely as possible. A total embrace of theory and conceptualisation seemed to kill
their joy for entering a building site, and for being informed by the beautiful resistance of a building process. And this painfully resulted in all kinds of unpleasant collisions caused by ignorance, flaws that were later corrected by pupils, like Kollhoff, in their own work, where tactility and plasticity made a comeback as important qualities.
I noticed you sometimes described the work as anecdotal. I'd like to ask you about this narrative function, about how important "storytelling" is in your practice's work and more specifically, the types of narrative you tell. I would suggest there's something of magic realism to your buildings; that there's something of this world, yet 'otherly'.
Well, we're very happy with the term magic realism. It almost feels like our goal, what we're trying to reach. With the first step, the stories always relate to architectural history. In this sense the convention forms our point of departure. But then you translate these stories into a contemporary context and they can't be quoted directly, they should be developed and reinterpreted. For us this is the most challenging part, avoiding literalness while containing the echo. And most of our time, during research and testing, is spent on this matter. The use of a sign or a symbol without it being charged is rather harmless, so we always try to embed it into an architectural narrative.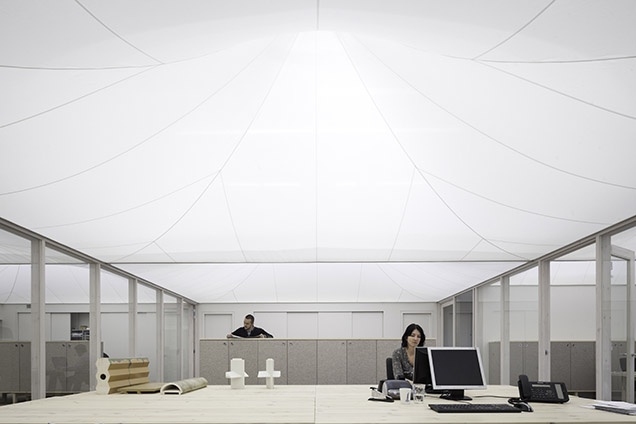 With later postmodern architecture I'd suggest the narrative impulse became problematic. What do you think the limits of storytelling are as an architectural technique?
We've certainly made the observation that during our studies. Postmodernism was a no-go area, for us it represented a lot of things that you shouldn't do. I think we disliked it so much because as a movement it got cynical in the end. Recently we've started to rediscover some qualities in this period, particularly the reintroduction of historical evolution to modernism.
In architectural history there have been several moments of transition from one architectural vocabulary to another, where former conventions were maintained, as occurred with the Viennese scene during the turn of the 20th century. And postmodernism was another moment where it was possible to talk about the historical references before modernism. Because of the many cynical excesses, it still doesn't feel comfortable to fully engage with this. But we do try to allow ourselves to be less rational, more explorative and light-minded in our work.
I'd like to ask about the drawings the office produces. What relationship do the drawings have with the built work?
In our practice, the drawings have several relationships and are used for several purposes and produced in several stages. Some of them help to clarify our thinking at the beginning of a project, depicting an essence by reducing all the rest to secondary things. These drawings embody ambitions, and are suggestive and sometimes vague. Other types of drawings try to grasp an atmosphere of the building interior or depict daily use. When things start to coincide we try to make a drawing that shows the possible structure in its context, consciously resisting the killing photo-realism of render-culture. We think drawings are part of the total production of a practice, carriers of ideas, which have a valid existence in themselves as acts of architecture.
Postscript:
Click here for a technical study of Atlas House, Eindhoven